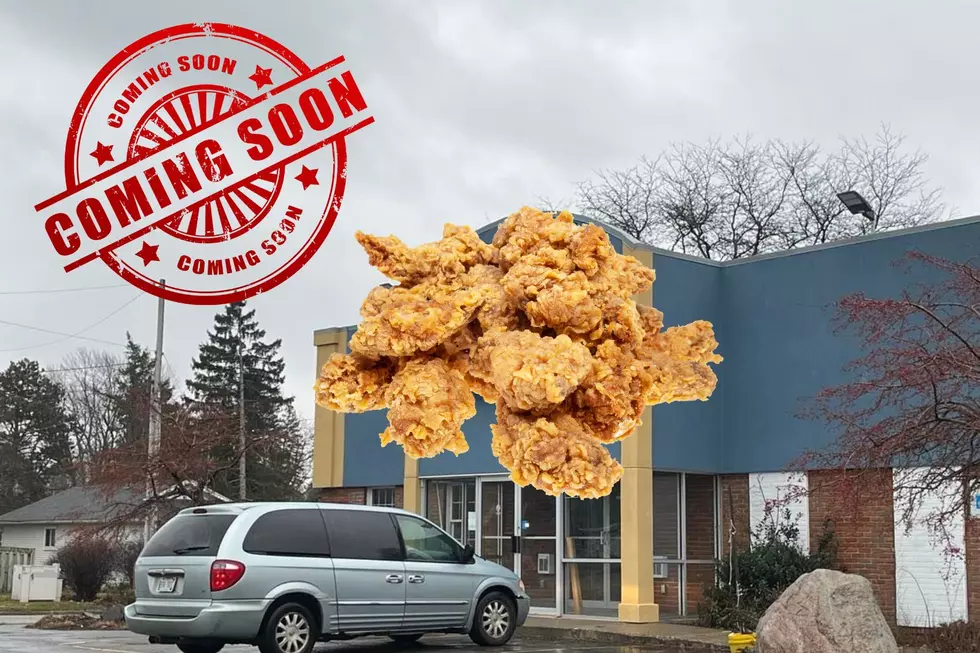 Lansing's West Side is Getting a New Chicken Restaurant
Kristen Matthews TSM Lansing and Canva
Lansing's foodie scene is ever-changing and ever-expanding.
In 2022 alone, we saw over 13 restaurants either open or reopen. It was awesome seeing established businesses open again, and it was also great to see new restaurants open in the area and begin to flourish. It looks like Lansing is going to see another restaurant open over on the west side.
Lansing Area Restaurants
I was driving on the west side when I saw the brand new sign outside of what was once an old insurance building. The sign brightly displayed "crack chicken", which is a chicken that holds a special place in the heart of Lansing.
"Crack chicken" is given this nickname due to its addictive seasoning. And it looks like a crack chicken restaurant is what's going to be taking over that old insurance space.
After seeing this sign, I was thoroughly intrigued. However, besides a name and a phone number, the signs didn't offer any other information, like when they might be open. So, I immediately hopped onto the Lansing Foodies Facebook group to see if anyone else might have some info. Sadly, I came up empty-handed. But perhaps we'll have more word on this new restaurant soon?
By the looks of the sign at the bottom that is slightly covered up, it looks like there might also be an Arabic grocery store opening in this location as well. But only time will tell.
Lansing Restaurants That Should Be Featured on Diners, Drive-Ins and Dives
The Lansing restaurants listed below are gems of the city. If you haven't been to all of them yet, add them to your list. We think Guy Fieri should add them to his list as well so he can feature them the next time he comes back to Lansing for Diners, Drive-Ins and Dives.
These 15 Chain Restaurants are So Yummy that We Must Have Them in Lansing
Don't misunderstand; Lansing's food scene is absolutely incredible! It's got a variety of restaurants serving up a slew of delicious cuisines. But we think there's always room for improvement. Here are 15 chain restaurants that are so good that we think they should be added to Lansing's lineup, pronto!
A Look Back at the Lansing Restaurants That We Lost in 2021
Lansing is home to tons of great food, but like the sign of the times, we did lose a few restaurants in the year that was 2021. Take a look down memory lane with us as we explore some now closed restaurants in Lansing.