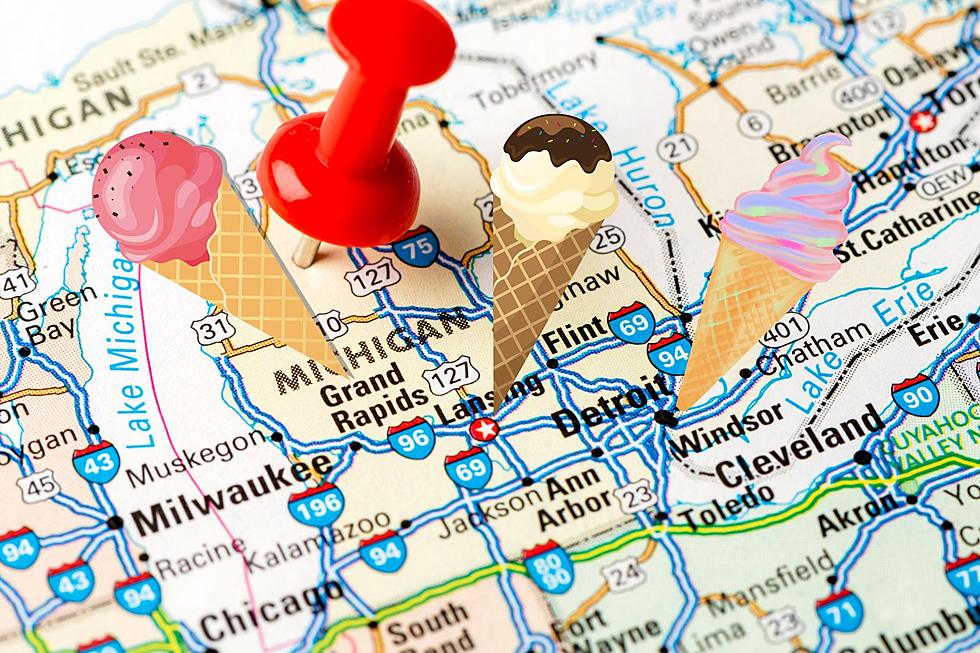 Where to Find the Best Ice Cream in Michigan
Canva Pro
It's summer in Michigan, and it truly feels like it.
Ice Cream—A Favorite Summertime Treat
The days are long, sunny, and warm. Granted, this is Michigan, so that could change on a dime. But for right now, we're enjoying some toasty summer days. And what better treat on a hot day than ice cream?
It's no secret that people like ice cream, I'm definitely one of those people. And what's great about ice cream is that there is no shortage of flavors and styles for Michiganders to enjoy across the state.
Where to Find the Best Ice Cream in Michigan
Sure, I'm sure there's delicious ice cream right in your hometown, but how about a summer road trip across the Mitten State?
If you want to taste your way through the delicious ice cream shops of Michigan, or you just happen to be visiting another town on a day or weekend trip, we've got you covered! We researched where to find the ice cream in Michigan, and we came up with an ice cream road trip, of sorts. So, grab your Lactaid, load into the car, and head off on an adventure of ice cream! Check out where to find the best ice cream in Michigan in the listicle below.
Michigan Ice Cream Road Trip
We'll start off in southeast Michigan, come northwest through Lansing, head to the west side of the state, and then it's north, eventually making our way to the Upper Peninsula.
House of Flavors Restaurant - 402 W Ludington Ave, Ludington
Milk & Honey Cafe & Creamery - 240 E Front St, Traverse City
30 Places For Ice Cream In Lansing Michigan
30 Places For Ice Cream In Lansing On A Hot Summer Day
This Cute Little Ice Cream Shop Could be All Yours
Abandoned Ice Cream Shop, Upper Peninsula
More From The Game 730 WVFN-AM