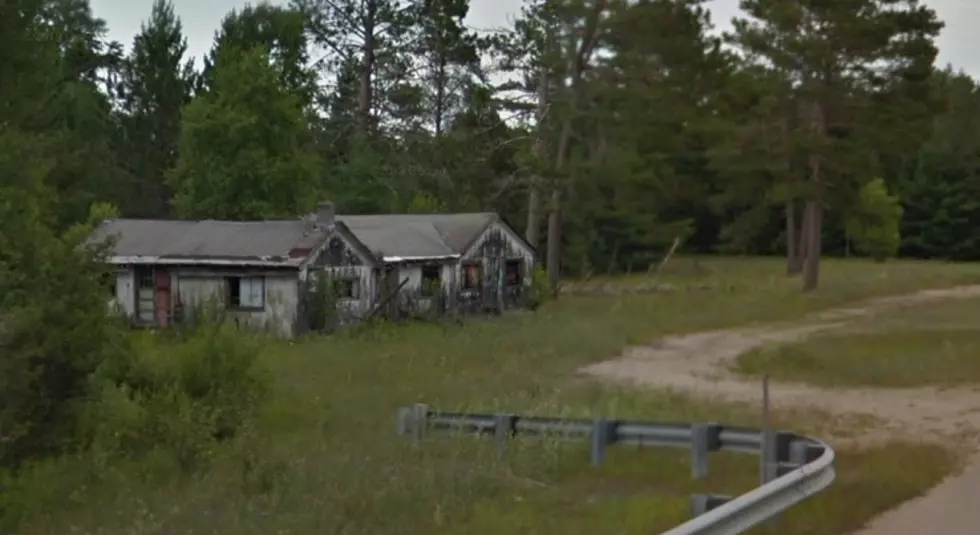 The Michigan Ghost Town of Pines, in Schoolcraft County
Google Maps
Here's a little Michigan Ghost Town that has very little written about it – even in the 'Michigan Ghost Town' books. It's the little village of Pines, located in the Upper Peninsula's Schoolcraft County.
All that's left is a building that looks like it might have been a little roadside cafe' or restaurant, a couple of deserted homes, maybe one or two residents, and the railroad tracks.
According to Michigan Place Names, Pines – sometimes referred to as 'The Pines' – was once a "bustling village during the lumbering years", existing from 1880 to 1895. It was also a railroad loading station, and the tracks are still in use. Any remains of a station or depot are gone, and the only sign of anything that even resembles 'bustling' is the old cafe' building.
Pines doesn't seem to show up on any old maps or atlases and locating any history about it is nearly impossible....and very little if there is.
A half mile east of Pines is a place called 'Creighton' (named after early railroaders the Creighton Brothers), which was nothing more than a station on the same railroad as Pines: the Detroit, Mackinaw & Marquette RR. No station, no depot, no residents, no buildings, no business, no NOTHING is in Creighton. Indeed, the main thing of interest here is the old cafe/restaurant just down the road in Pines.
If you decide to pay a visit to see the old cafe', make sure you heed the following: WARNING: Under no circumstances should you enter this property. By doing so you risk bodily harm and/or prosecution for trespassing on private property.
Meantime, here are some photos of the area in the following gallery...
The Ghost Town of Pines, in Schoolcraft County
MORE MICHIGAN GHOST TOWNS:
Ghost Town of Ensign
Ghost Town of Port Sheldon
Forward, Michigan
More From The Game 730 WVFN-AM