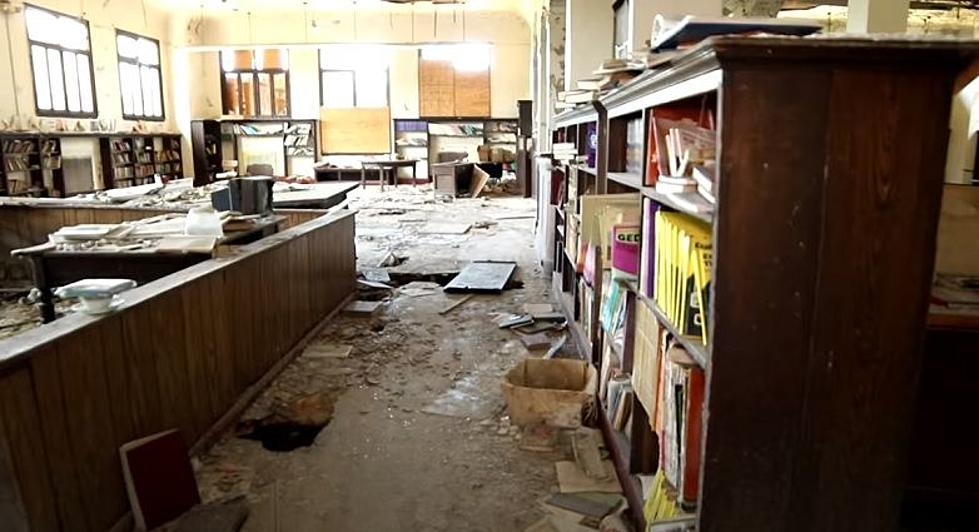 The Abandoned (Now Demolished) Mark Twain Library: Detroit, Michigan
Uncharted Travel, youtube
The Detroit Public Library's old Mark Twain branch opened to a hungry public on February 22, 1940. It was not to last.
Stocking more than twenty thousand books, the Twain branch was used as a social gathering place, Boy Scout meetings, the Girls' Music Club, lectures, and other occasional local events.
As the decades wore on, the neighborhood began to wear out. And decline. The neighborhood kids found the library to be a safe place for them to hang out rather than risk the streets. In the 1990s, Detroit's finances were aimed at a downward spiral. Thanks to the local economy, the Twain library was closed. It re-opened for just two days a week, then closed again thanks to disrepair.....and the discovery of asbestos. It was never to open again.
Throughout the next couple of decades, claims were made that reconstruction was in the works. Residents raised funds to help with renovation, but soon began to question "where is that money actually going? Why aren't we seeing any progress?"
With no solid answers, the city of Detroit decided that was enough and scheduled the library's demolition in 2011. And so they did. According to Melville House, "neighbors are still angry about what they feel was a deliberate effort by the Detroit Public Library to misled them into voting for a millage that they promised would restore the library, and then using the funds for other projects."
The junction of Gratiot Avenue and Seneca Street where the library stood is now an empty lot...the grass has regrown and a newcomer would never know there was once a beautiful old building there.
The gallery below contains a good many still shots of the inside of the Mark Twain Library not long before it was torn down. It's a sad sight, but also important to know what can happen to a good library if neglected by the city and/or community.
Abandoned (and Demolished) Mark Twain Library, Detroit
MORE ABANDONED & DEMOLISHED MICHIGAN:
Haunted Maltby Street House, Jackson (Now Demolished)
Abandoned United Artists Theatre, Detroit (now demolished)
The Abandoned Kronk Gym (before demolition), Detroit