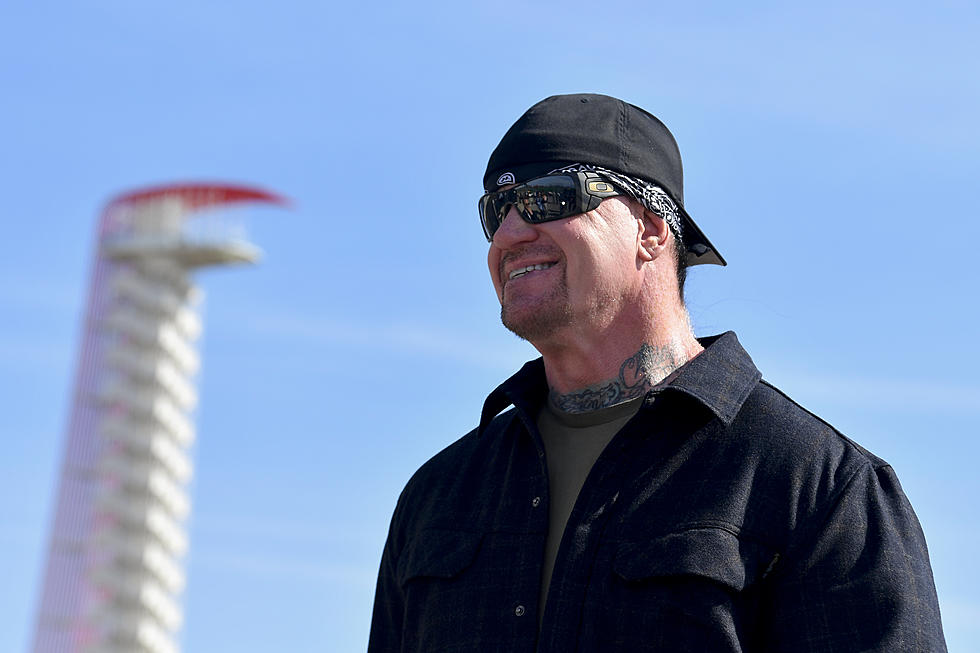 Why Was 'The Undertaker' at a West Michigan Graduation Ceremony?
Getty Images
Those who attended Jenison High School's graduation this past week may have thought they saw someone from the dead in the audience... and to an extent, they did.
People there for the commencement all seemed to catch Mark William Calaway in the crowd, better known as "The Undertaker" in WWE. But what was he doing there?
Calaway is originally from Texas, and spends most of his time, now, at his home in the Houston area. But when he was on WWE wrestling, he was "The Undertaker" out of Death Valley. Obviously a gimmick, but one of the most prominent in all of wrestling's history, and he maintained one of the LONGEST modern wrestling careers in modern history.
He debuted June 26, 1987 under a different name, but officially became the Undertaker at Survivor Series, 1990.
He retired November 22, 2020, but is still an advocate for the WWE, and appears regularly on alternate programming. But his official wrestling days are over. Now, he's concentrating on being a regular citizen.. AND dad.
Which leads us to WHY he was in west Michigan recently for a High School graduation.
Calaway has three children - Gunner, Chasey, and Gracie. For the most part, his relationship with Gunner and Chasey has been really good over the years, but for a time, his relationship with his daughter Gracie was difficult.
A recent article from TUKO highlighted Gracie, and mentioned that Mark was her dad. However, it lists Gracie's hometown as Austin, TX.
BUT, in the comment section of the above post with photo proof that the Undertaker was indeed in Jenison recently, some explain that Gracie actually went to school there, in west Michigan. And Mark was there for her high school graduation.
So while it seemed confusing at first, we find out that The Undertaker is doing his best to be a great dad, and showed up for his daughter, Gracie, in her big moment.
Dad of the year?
Photos: Did You Know These 23 Pro Wrestlers Have Michigan Roots?
A gallery of 23 professional wrestlers who were born in or have a strong connection to The Great Lakes State. Enjoy.
11 Celebrities Who Attended Western Michigan University
More From The Game 730 WVFN-AM