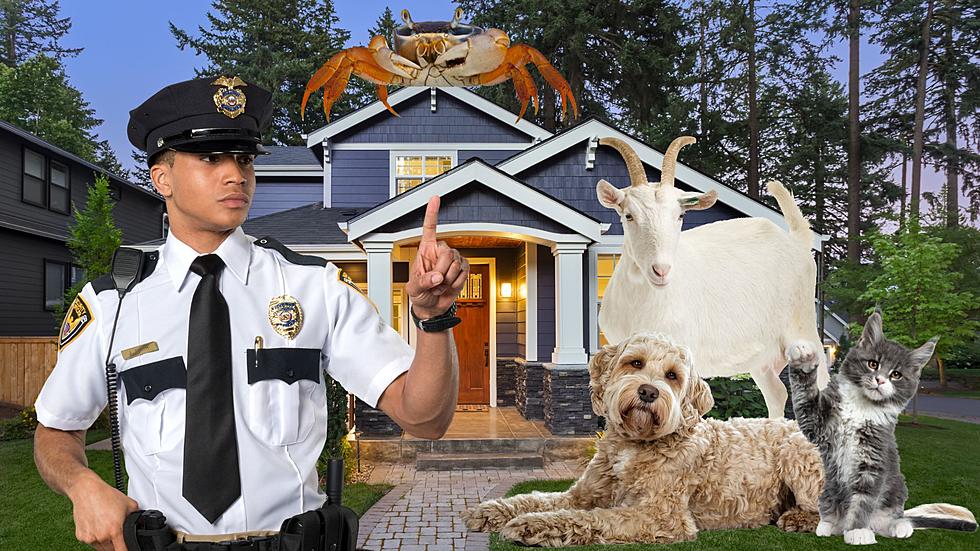 Snakes, Goats, and A Crab Among 107 Animals Found In Cass County Home
Canva
Listen, I respect people who have and can handle a lot of pets. My own brother, at one time, had his own "herd" of dogs in the house, and still has multiple birds. But, he's really good at taking care of them, and make sure they're all healthy, and happy.
As for this home in Cass County this week, more than 100 animals all in one place, and living in "inhumane conditions" according to the authorities who moved on the home.
No charges have been filed against the man in Cass County, but MLive and The Kalamazoo Gazette break it down:
"On Wednesday, June 21, Cass County Sheriff's Deputies and the Animal Control Division conducted a search warrant in the 2500 block of Lilac Avenue in Howard Township to locate animals allegedly kept in an 'Inhumane Manner.'

"During a search, officers located 107 animals, including dogs, cats, goats, rabbits, mice, hamsters, guinea pigs, snakes, turtles, and a crab!"
I'm sorry... A CRAB? WHAT!?!?! Plus goats, snakes, turtles, like... WOW!
This man is insane! Imagine how that house smells? It HAS to be the absolute worst! I remember not cleaning my gerbil's cage when I was a kid for a week, and that smell was the absolute worst!
And how does one take care of a CRAB? Were these animals co-habitating in the same space at all? I'm sure the snakes and all the rodents were all kept separate, but there's no way this guy had 107 different enclosures for all these animals.
Some of them probably had to fend for themselves in a "dog eat crab" environment!
The homeowner was arrested on a bond revocation order, and is awaiting trial for that, but at the time has not been charged or arraigned for anything involving the animals. But odds are good he will be, and apparently this isn't the first time he has been accused of animal abuse. He was on probation last year for either abandoning animals, or animal cruelty.
The animals involved have all been taken to a secure location where they can be properly cared for, and the investigation is ongoing, but holy cow.... actually, it wouldn't surprise me if they said they FOUND a cow.
10 Animals You Can't Own As Pets In Michigan
Some people really want to have an exotic pet in their home, but very rarely is it a good idea. And if you are looking to add a wild animal to your family, check out this list of animals you can not own as pets in Michigan.
5 Important Ways to Keep Your Pets Calm & Safe During Firework Season
All of the excitement we love about the summer season can be pretty traumatic and scary for our four-legged family members. Here are a few ways to ease the fear and calm your pet during firework season.
More From The Game 730 WVFN-AM