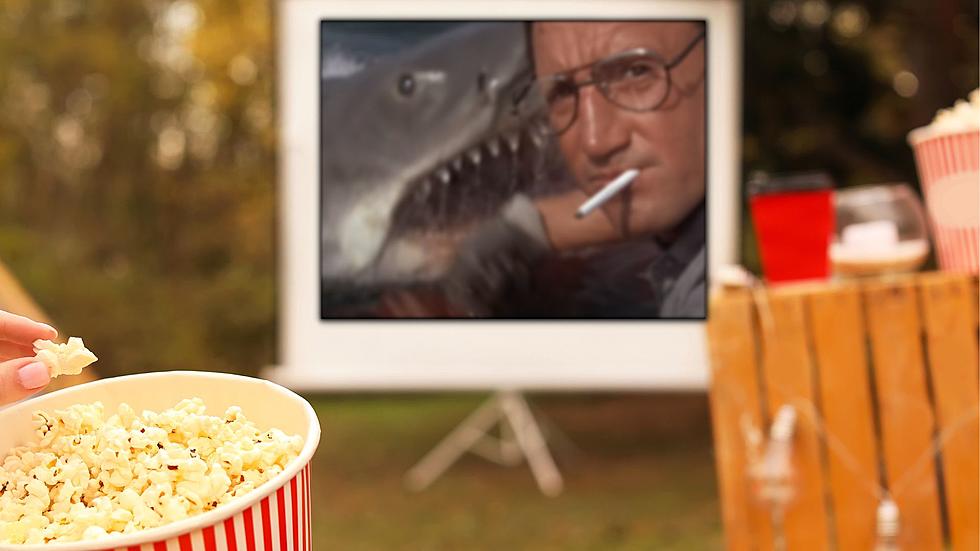 Michigan Town Hosting 'Jaws' Viewing On The Lake This Month
Canva/Universal
If you're out on the water on Haithco Lake in Saginaw Township later this month, you might need to get a bigger boat.
The community just announced they will host their first ever outdoor movie screening event, and it'll be "Jaws" played on the lake.
They'll play the film on July 21st at sundown, so right around 9:30 that night, and project it on a floating 25-foot inflatable screen on the lake.
It is a free event, so even if you just happened to be in the area that day, you can still pop in to watch without any extra cost. They encourage people to bring blankets and chairs to set up in the park on the beach to watch the film.
Unfortunately, the water will be closed for swimming, which could have made for a LOT of fun moments. Event organizers say the lifeguards on duty go home at sunset, and the county forbids swimming in the lake at night.
But like... couldn't they make just this ONE exception?
There's communities around the country that have actual viewings of the film with people in innertubes, on the water. Why can't you just make the change, or get a permit for ONE night?
Regardless, it should be a fun event, and Jeanette Fiers, who is the outdoor recreation and event coordinator for Saginaw County Parks & Recreation, told MLive they hope to do more things like this.
"There's going to be a nostalgic feel to it, and having it set next to the water, we want to see how people respond to it. Maybe if things go well, we can do it again and see if we can put people in the water next time."
That would be amazing, and dare I say, up the ante and play a double feature? Jaws... and The Meg!
Things Not Found in Michigan Movie Theaters Anymore
Drive-In Movie Theaters That Are Still Open in Michigan
Drive-in movie theaters offer a unique experience for watching movies Check out these drive-in theaters in Michigan that are still operating.
More From The Game 730 WVFN-AM