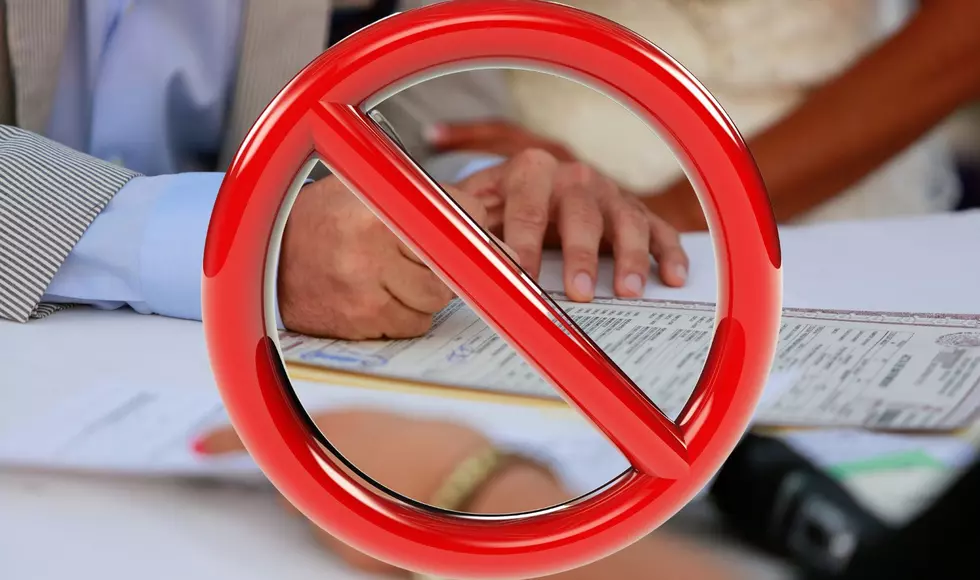 Do You Need A Marriage License To Get Married In Michigan?
Canva
If you decided to get married in the state of Michigan, is it legal to elope or just tie the knot without making it official on paper?
There are lots of ways people decide to get married but the question of legality changes from state to state, but it turns out you'll want to visit your county clerk's office before your big day if you want it to be official, as it is a law in Michigan:
If either you or your future spouse is a resident of Michigan, then you must apply for the license in your county of residence, regardless of where in the state the wedding will take place. However, if neither person is a resident, then you'll have to apply for the license in the county where the wedding will occur. You'll both have to fill out an application, sign it, and pay a license fee. The amount varies depending on the county. You'll have to wait three days to get hitched.
Some Restrictions Apply
For some reason, same-sex marriage still isn't recognized in the state, with Michigan still being one of the few states with a constitutional amendment banning same-sex marriage, civil unions, and any marriage-like contract between unmarried persons.
Not sure why people are so concerned with what other people do with their lives, but same-sex marriages still take place in the state regardless.
Also, If either of any two people getting married was previously married, they have to show certified documents on how the previous marriage ended such as divorce, annulment, or death when applying for a new license. There are quite a few things you have to do to make sure the ceremony is legal, but luckily this website gives you a full checklist of things to make sure you have covered.
Michigan Marriages: 1839-1949
More From The Game 730 WVFN-AM