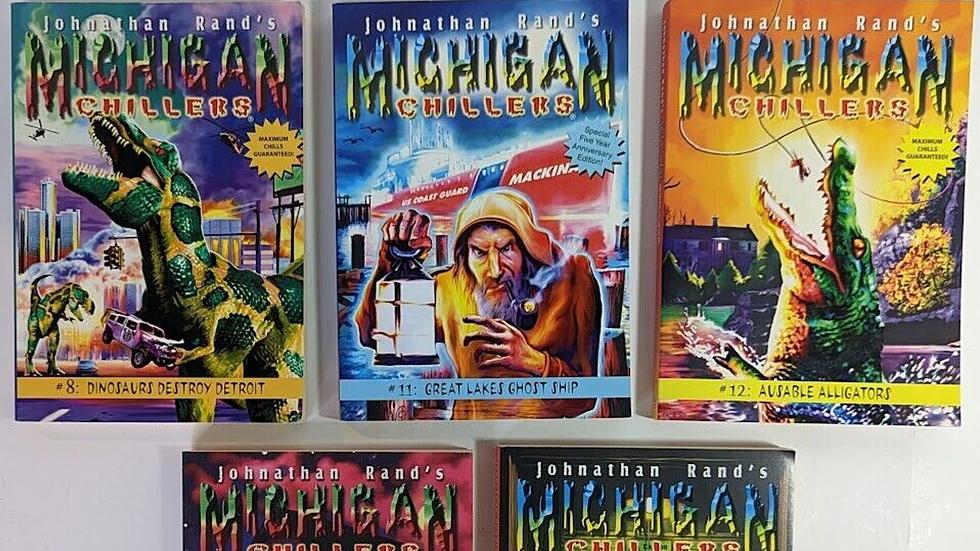 Do You Remember the Michigan Chillers Book Series?
Wikipedia
I didn't grow up in Michigan, but I loved to read those fun, scary stories when I was a kid. The Goosebumps books were by far my favorite. Between the art, and the creative ways R.L. Stine managed to entertain and frighten me, but also make me laugh was the best afternoon I ever had on a rainy day.
But in Michigan, there was an alternative to the Goosebumps series, that was written and built around Michigan legends and lore, and meant specifically for Michiganders. I'm speaking, of course, of the Michigan Chillers book series.
Do you remember reading any of these, or have their kids read them?
Just looking at the art on these covers lets you know they were highly influenced by the Goosebumps series of novels. While R.L. Stine was mostly producing his stories in the 1990s, author Christopher Wright (who used the pseudonym "Johnathan Rand") from Pontiac started releasing a lot of his Michigan-centric stories in the early 2000s.
The Michigan series of books had 20 installments, and you can still find them around the internet for sale. His first one, "Mayhem on Mackinac Island," came out in 2000, about an evil sorcerer on the island chasing a brother and sister. It also has a man-eating tree.
But there are stories about SO many other Michigan cities, "Terror Stalks Traverse City," "Aliens Attack Alpena," the "Gruesome Ghouls of Grand Rapids," and "Kreepy Klowns of Kalamazoo" are just a few of them.
Eventually, the author expanded his series, writing the "American Thrillers," series about stories in different states around the country. But it all started with his home state of Micchigan.
See all the titles below in the gallery, and let us know if you've read any of these.
The Michigan Chillers Book Series
In All, Author Jonathan Rand wrote 20 young adult chilling novels about Michigan Cities, very similar to the Goosebumps books written by R.L. Stine. But these are all very specific to our very own state.