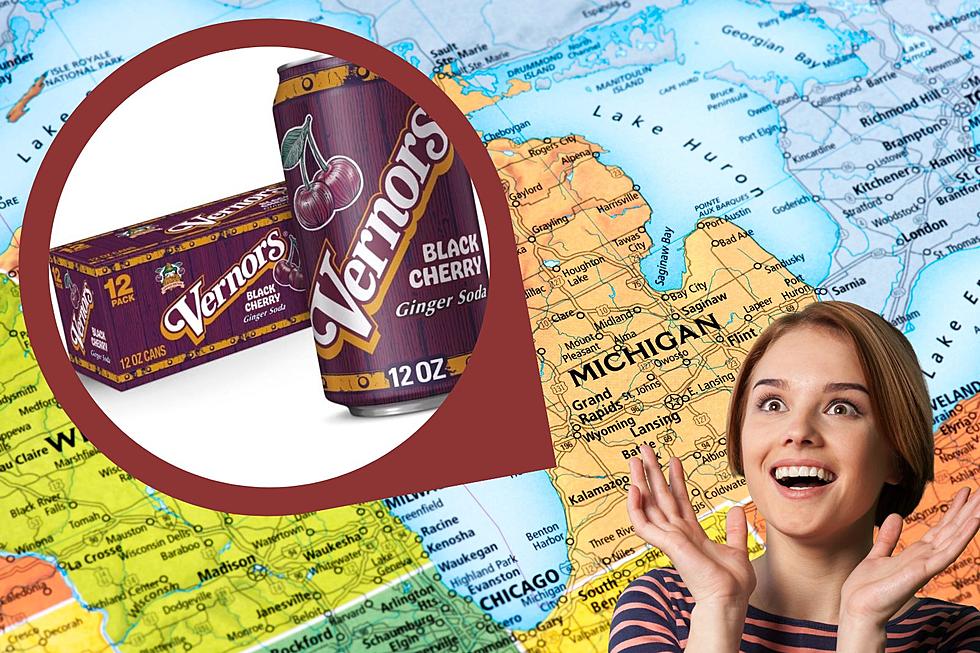 Love Vernors Black Cherry? Here's When It's Heading Back to Michigan
Available at Amazon.com/Canva
It's baaaaack!
I was literally just wondering to myself, "Does Vernors ever plan to bring back Black Cherry?" Thankfully we now have an answer and it's the one we've been hoping for: YES.
The company introduced the new flavor-- their first in over 50 years-- back in August 2022 but it seemed like it disappeared as soon as it hit store shelves. Fans of the new flavor were left wondering if we'd ever see it again!
Here's what we know about the return of Vernors Black Cherry, so far:
When Will We See It In Stores?
Beth Hensen, market development manager for Keurig Dr Pepper over in Holland told the Detroit Free Press that fans can expect to see the popular new flavor available on store shelves starting July 24.
Where Will It Be Sold?
As Vernors is an iconic staple in fridges across Michigan, this limited edition flavor will only be sold in stores throughout The Mitten and the Toledo-area, for some reason.
Find Vernors Black Cherry in 12-pack cans, 2 liters, and 20-ounce bottles. Unfortunately, reps say the newest flavor is only sold in its regular form. That means there's no diet or zero-sugar version available, which is devastating news if you're a Type 1 Diabetic like myself.-- take note, Vernors!
How Long Will it Be Around This Time?
If you're a big fan of this black cherry version you'll want to be sure and stock up while you can. Vernors says this will be another limited edition run with plans to remove Vernors Black Cherry this October.
Vernors: Michigan Icon and Nations Oldest Pop
The history of Vernors, from its accidental beginning sparked by the Civil War to its inclusion in recipes, ice cream, and medicine cabinets throughout its home state of Michigan.
8 Tips For U-Pick Blueberry Season in Michigan
Blueberry season in The Mitten lasts from July through September. Here's how to get the most out of your u-pick experience!
More From The Game 730 WVFN-AM