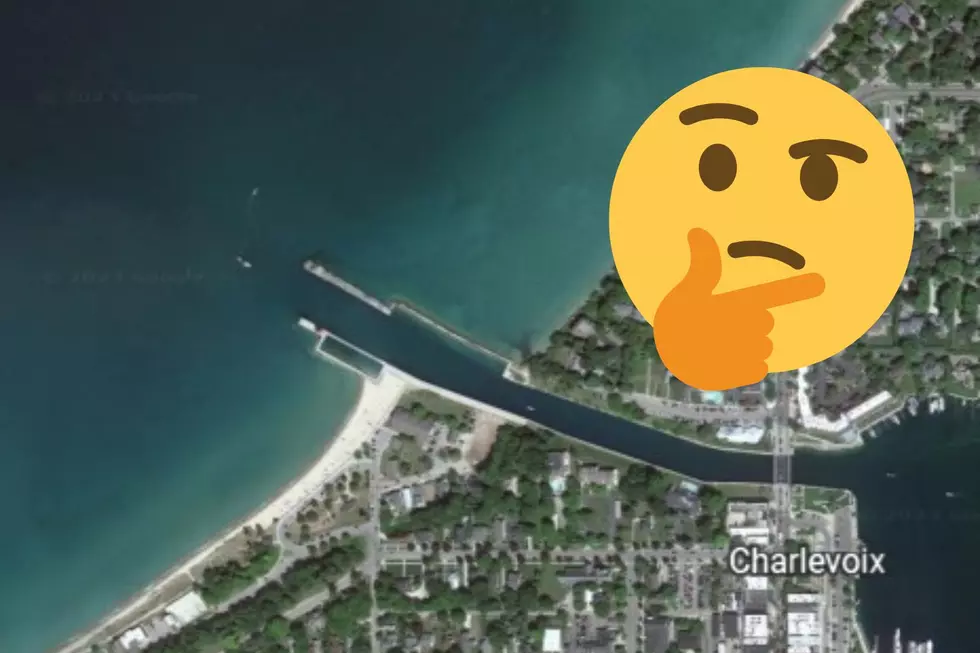 What's Michigan's Shortest River– And Just How Short Is It?
Google Earth/Canva
Michigan is truly a winter-water wonderland! In addition to being home to the largest bodies of freshwater on the planet we've also got plenty of inland lakes and rivers that flow throughout The Mitten-- over 300 to be exact!
Of these 300+ named rivers here in the Great Lake State-- 120 of which are considered to be major rivers-- do you ever wonder which river holds the distinction of being the shortest river in Michigan? Surely there must be one!
Longest River:
If there's a shortest river in Michigan then which is the longest?
No surprise the aptly named Grand River is the longest river in Michigan. Coming in at an expansive 252 miles long the Grand River runs from its natural spring source in Hillsdale County all the way through Jackson, Lansing, Ionia, and Grand Rapids an empties into Lake Michigan near the Grand Haven area.
The Grand River is among the three main tributaries that are connected to Lake Michigan, in addition to the Fox River on the Wisconsin side and our Kalamazoo River here in West Michigan.
Shortest River:
However, if you seek the shortest river in Michigan look no further than the Pine River in Charlevoix. Having the distinct honor of being the shortest river in Michigan the Pine River runs through the town of Charlevoix and connects both Round Lake and Lake Charlevoix to Lake Michigan. Writes travel and lifestyle website Howder Family,
if one considers Round Lake to be a separate body of water from the Pine River — which appears to be the case according to the U.S. Board on Geographic Names — then this "river" stretches no more than about 1,500 feet (457 metres).
That's quite the difference compared to the Grand River!
The 10 Best Tubing Rivers in Michigan
Hop in a tube and take a dip in these 10 rivers great for tubing in Michigan
Do You Know These 5 Nicknames for Kalamazoo?
From Celery City to Mall City, here are the notable nicknames for Kalamazoo's accomplishments:
More From The Game 730 WVFN-AM