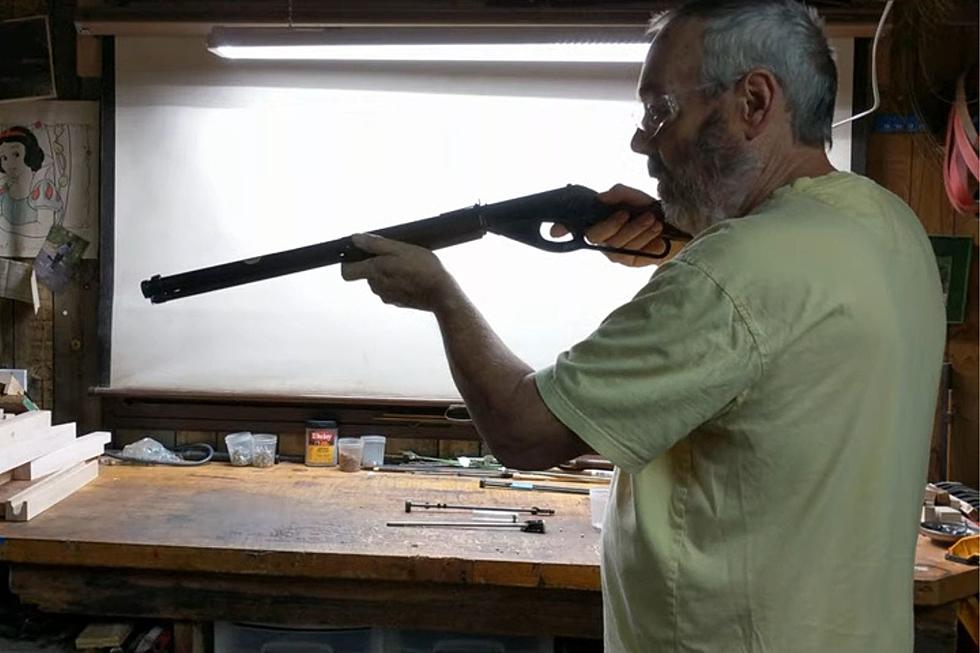 New Michigan Bill Would Require Adult Supervision for BB Gun Use
Via/ Youtube, Via/ Canva
A new bill in Michigan will now affect how your kids play with BB guns.
BB guns have long been a "toy" for kids and teens. Heck, the idea of getting a BB gun as a gift goes all the way back to the classic film, A Christmas Story. How many of us grew up hearing the line, "You'll shoot your eye out,"?
Except, BB guns shouldn't be considered a toy. In fact, they have the potential to be very dangerous, something that is pushing this new bill.
According to the Consumer Product Safety Commission,
BB guns can kill.
They claim that BB guns cause at least 4 deaths per year due to muzzle velocities that are higher than 350 feet per second. They recommend that children under the age of 16 should not use a high-velocity BB gun.
However, with this new bill, those under the age of 18 would have to have adult supervision while using BB or pellet guns outside of their homes or property.
Related: Don't Forget: New Michigan Laws Taking Effect in Michigan in 2023 
About the Bill
House Bill 4184 was originally introduced in March of 2023 following the death of a minor in Galesburg.
The details are a bit gruesome so, be warned.
The young boy, only 12 years old, was shot in the head by a BB gun two years ago while playing with friends. The pellet entered his brain through his eye which ultimately caused his death in July of 2022, according to bridgemi.com.
Should this bill pass, the goal would be to protect children. It's not about taking anything away from the citizens of Michigan. In fact, the representative who introduced the bill, Rep. Julie Rogers, D-Kalamazoo, said in a statement to bridgemi.com,
It's more about that adult supervision piece, because children might not have the best decision-making capacity.
Isn't that the truth? I once decided to jump off a roof into a pool. Lord knows that was a terrible decision.
According to legislature.mi.gov, the bill's status is still simply introduced to the House. You can stay updated on its progress here.
Additionally, learn more about how BB guns work below:
What State Would You Breaking A Law In If You Were Standing In 3 States At Once?
There is a spot where you can stand in Michigan, Ohio, and indiana
A Nature Lover's Dream, This Huge Kalamazoo Property is Selling for $1.8 Million
Hiking trails, lakefront property, multiple barns, and more make up this Kalamazoo property currently on the market for nearly two million dollars.