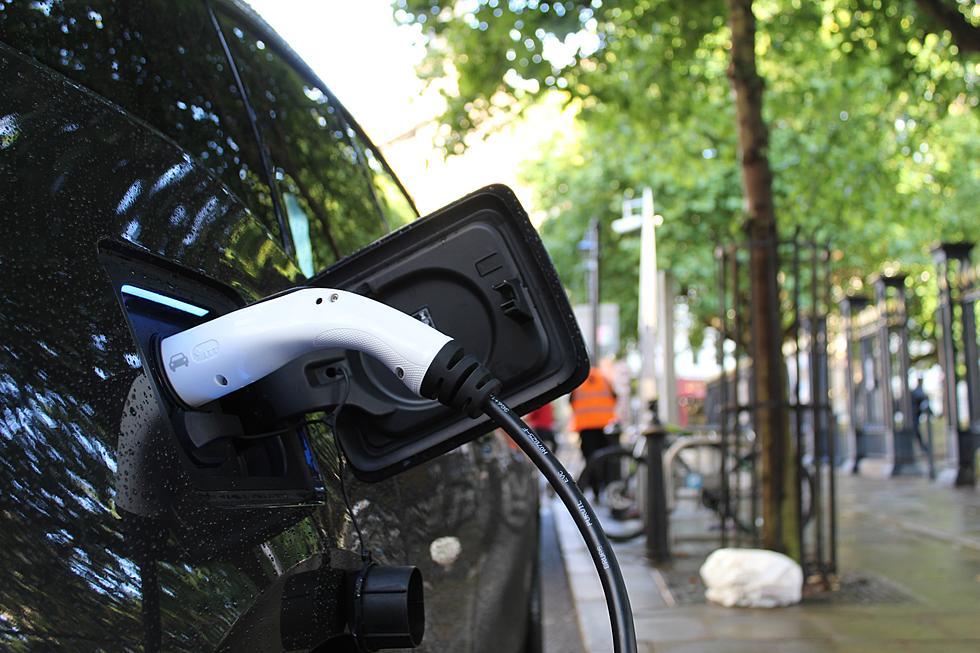 Here's another step towards making driving electric vehicles easier.
As reported by clickondetroit.com, a new "EV Corridor" will stretch the 860 miles between Kalamazoo and Quebec, the first ever to stretch across two nations.
What is an EV Corridor?
That was my first question. As a non-electric car driver, I thought of a corridor as a hallway. So, how does that relate to driving?
In this sense, the corridor is more like a network of charging stations making it easier to travel long-distance without worrying about running out of juice.
The announcement, made by U.S. Transportation Secretary Pete Buttigieg, is part of a bigger goal of moving the United States towards cleaner energy. With charging stations placed every 50 miles, it may ease the hesitation felt by drivers wanting to purchase electric vehicles.
Part of that goal, by the way, is to have electric vehicle sales account for 50% of new car sales by 2030.
As well, this isn't limited to just Michigan. In total, an additional 500,000 charging stations will be established nationwide with a total investment of $7.5 billion.
How Will This Impact the Rest of Us?
Personally, I love seeing actual moves being made to make driving and owning electric vehicles more accessible. But, as a very budgeted individual, the idea of owning an EV feels far-fetched because...I just don't have the money.
Something Governor Gretchen Whitmer is hoping to change through a tax cut. In clickondetroit.com's article, Gov. Whitmer is quoted saying,
I've proposed a sales tax cut of up to $2,400 off of electric vehicles to lower costs for the consumer so that every person gets the opportunity to drive some of these advance mobility options that we're building here.
Even with that credit, will EVs be affordable?
---
Taking a look at census.gov, the median household income in Michigan was about $63,000 in 2021 with per capita income at $34,768.
At this moment, the average cost of a new EV is about $64,000, according to findmyelectric.com. While that number seems crazy, the current average cost of a new gas-fueled car is about $48,000. Still crazy, I know. But, that's where we are right now.
With those numbers, will a $2,400 sales tax cut make it more affordable to buy an electric car? We'll see.
Since this Binational EV Corridor was just announced, the timeline for the completion of the project remains a bit unclear.
Even if you're not buying a new car, it's still fun to see the new designs and features of newer cars being developed. Did you know that some of these new cars are actually tested in Michigan's UP?
Check Out These New Cars Currently Being Tested In The U.P.
It's winter test time! These new test cars were recently spotted in downtown Sault Ste. Marie.
20 Michigan Shipwrecks You Can See with Google Earth
Michigan's waters are the final resting place for a LOT of ships. Here are at least 20 you can see with Google Earth