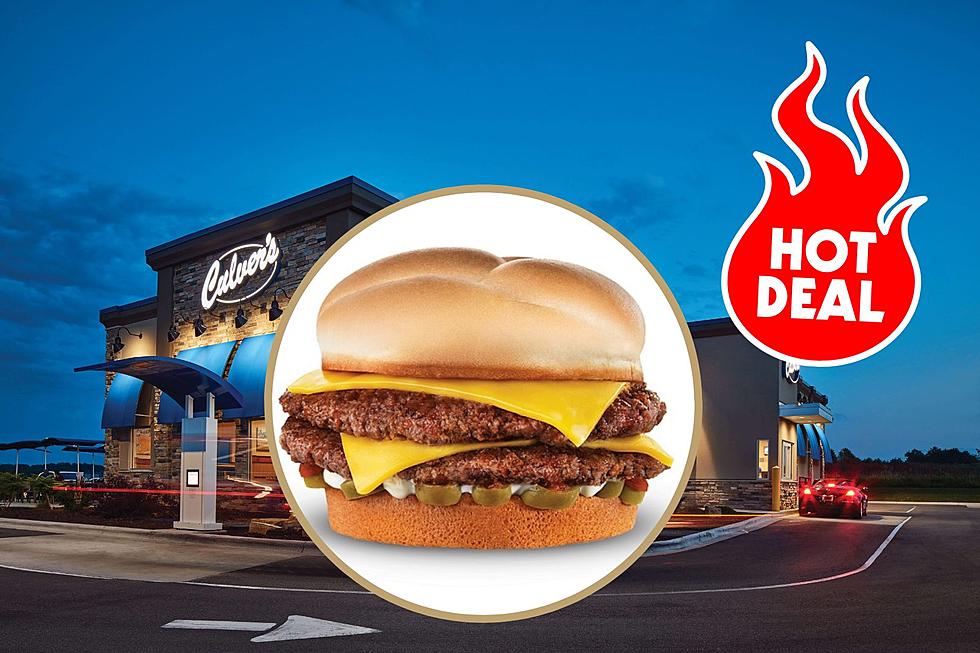 Culver's Celebrates 100 Years of Olive Burgers in Michigan
Culver's/Canva
There's a lot of beef between Michigan and Wisconsin. No, I'm not talking about football rivalries or anything, I'm referencing the egregious incident where Wisconsin tried to steal our thunder and claim the state is also shaped like a hand-- which it's NOT.
That all being said, it's nice to see Wisconsin recognize once in a while and give credit where credit's due. I want to give an honorable mention to the Wisconsin-based fast food joint Culver's for honoring a Michigan staple which is set to mark its 100th anniversary this year.
Wait, did you not know the olive burger was invented here in Michigan?
History of the Olive Burger
Legend has it the Michigan staple was born in 1923 in Flint at Kewpee Hotel Hamburgs. Throughout various name and location changes, you can still find the original burger with olive sauce at Kewpee's in Lansing and Halo Burger in Flint. After nearly 100 years, the restaurant says their olive burger is still the most popular burger on the menu.
What's the Deal?
Fast food joint Culver's says to honor the 100th anniversary of Michigan's favorite burger they'll offer a statewide deal on September 21, 2023 giving customers a dollar off the regular menu price-- but only for one day!
Wait, does Culver's normally offer olive burgers?
I've only ever had olive burgers from one West Michigan restaurant (shout out to Corky's Drive-In in Allegan) and I'm tempted to try more-- but you know how it is! Everyone does their olive burger a little differently and I'm never willing to take a chance and pay good money for something I might not like.
Search Culver's Michigan locations here.
Who Makes the Best Olive Burgers in Michigan?
The olive burger - it's a Michigan classic. While the traditional olive burger is a beef patty topped with Swiss Cheese, Chopped Green Olives, and Mayonnaise, some restaurants like to mix it up. Where's your favorite spot to grab an olive burger in the Mitten State? The following restaurants are serving up olive burgers that top a lot of Michigander's lists.
6 Local Ice Cream Stands to Enjoy Across SW Michigan
With summer coming to a close, you and the family better hit these local ice cream stands before they close for the season!
More From The Game 730 WVFN-AM