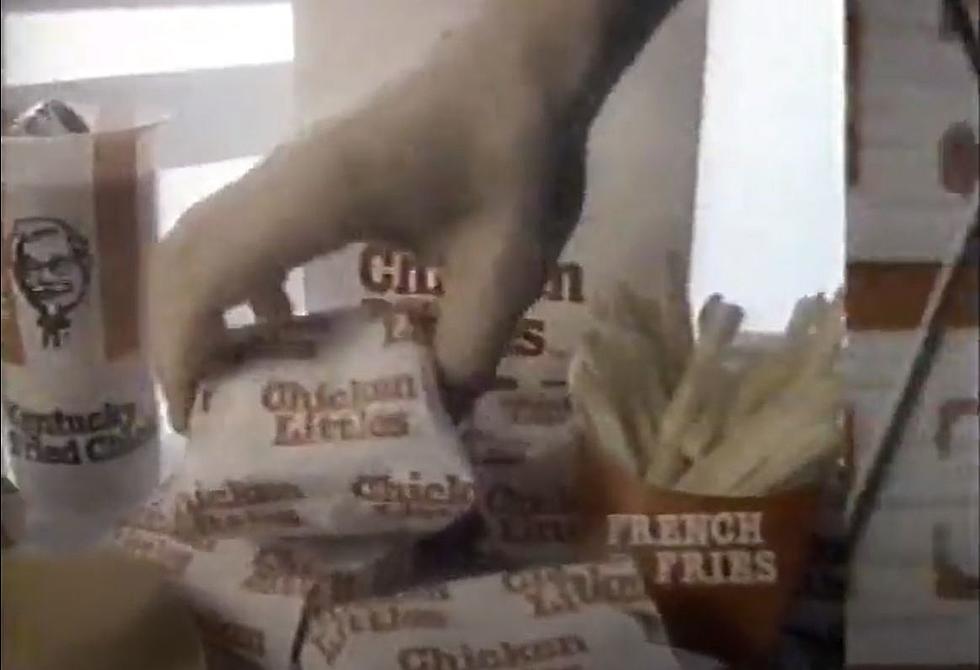 Michigan Residents Once Went Wild for the Original KFC Chicken Littles
BetaGems Lost Media/YouTube
There was a time back in the mid to late 1980s when KFC was Kentucky Fried Chicken and Colonel Sanders dreamed up a beloved chicken sandwich decades before fast food chains went to war over them.
Yes, this was nearly 40 years before Popeyes became a Covid-era sensation with its chicken sandwich, an innovation that caused anyone and everyone to get into the cluck-in-a-bun game.
The Chicken Little that KFC introduced around 1987 was more like a White Castle slider of a sandwich with a small medallion of breaded bird with mayo and lettuce.
The sandwiches had a very 80s price as well - 39 cents. Similar to the Michigan home state favorite Hot n Now hamburger.
The memory of the Chicken Little was shared on the Dinosaur Dracula Facebook page, "Lunch from Kentucky Fried Chicken, circa 1987. Chicken Littles, an overflowing container of fries, and soda from a wax paper cup. This was tough to top."
And the nostalgia flowed freely in the comments.
Those were the absolute best chicken Littles, I remember getting them one time 3 for a dollar. They were so good. And now they come out with a chicken strip on a bun and call it chicken little, it's nothing like the actual chicken little

These are the Chicken Littles I WANT

They were sooo damn good!!! Never been anything like them, since.

Best thing kfc ever had was those chicken littles.
How to close out nostalgia for KFC? With dessert, of course. If you had a meal of Chicken Littles, you may have chased the sliders with a KFC chocolate parfait dessert cup.
The Michigan Woman Who Served Up Chicken Littles Over a 52-Year KFC Career
If anyone has earned the right to know the 11 herbs and spices in the Kentucky Fried Chicken recipe, it may be Mary Lou Ausborne. The Michigan resident was profiled by ABC News in 2014 as she marked a 52-year career serving chicken. She worked at a KFC location in suburban Detroit along 10 Mile Road in Southfield.
Original KFC Chicken Little Commerical
With a doo-wop swing, here's how the Chicken Littles were first introduced to America.
Miss the fast food classics? You're not alone, of course. Check out these items that where once under McDonald's golden arches.
LOOK: 15 Discontinued McDonald's Menu Items
More From The Game 730 WVFN-AM