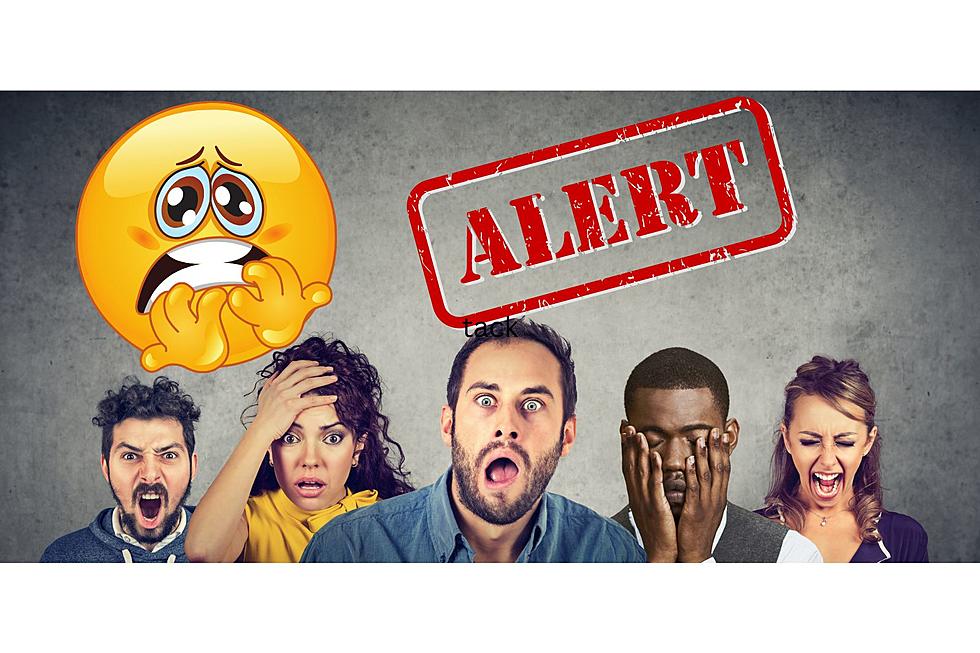 The Big One is Coming for the United States! Really Big! But is it Real?
SIphotography/Getty Images
We're all used to the monthly EAS alert tests, and the sirens going off at noon on the first Friday of every month through October here in Grand Rapids. But the big one, the REALLY BIG one is coming.
About one month from now, Wednesday, October 4, is the day at 2:20 p.m. ET. So, what is this all about?
This test is planned for the entire nation's Emergency Alert system, a tryout to ensure everything is working correctly in the event of a big, national disaster or attack.
How can we forget the horrific fires on the island of Maui on August 8, when warning sirens and alerts weren't used. Who knows how many lives may have been saved if they only had. So this will be a reminder of what systems are in place should they be needed.
Here is what we all can expect according to USAToday.
On that day, radio and television broadcasters, cable systems, satellite radio and cellphones in the United States should blare out the distinctive, jarring electronic warning tone of an emergency alert.
That will be accompanied by a notice that will say something like:
"This is a nationwide test of the Emergency Alert System, issued by the Federal Emergency Management Agency, covering the United States from 14:20 to 14:50 hours ET. This is only a test. No action is required by the public."
Maybe you are saying "what's the big deal?" Officials want to know for sure that this is the best way to warn Americans about emergencies, whether natural, attacks or accidents on a national level.
The message will be in both English and Spanish as well.
So all across the United States, on Wednesday, October 4, your favorite TV shows will be interrupted, radio programming halted and phones will get a warning message.
But, hey, it's only one-minute of our lives, and could be a certain life saver if really needed.
LOOK: What are the odds that these 50 totally random events will happen to you?
Stacker
took the guesswork out of 50 random events to determine just how likely they are to actually happen. They sourced their information from government statistics, scientific articles, and other primary documents. Keep reading to find out why expectant parents shouldn't count on due dates -- and why you should be more worried about dying on your birthday than living to 100 years old.
Gallery Credit: Isabel Sepulveda