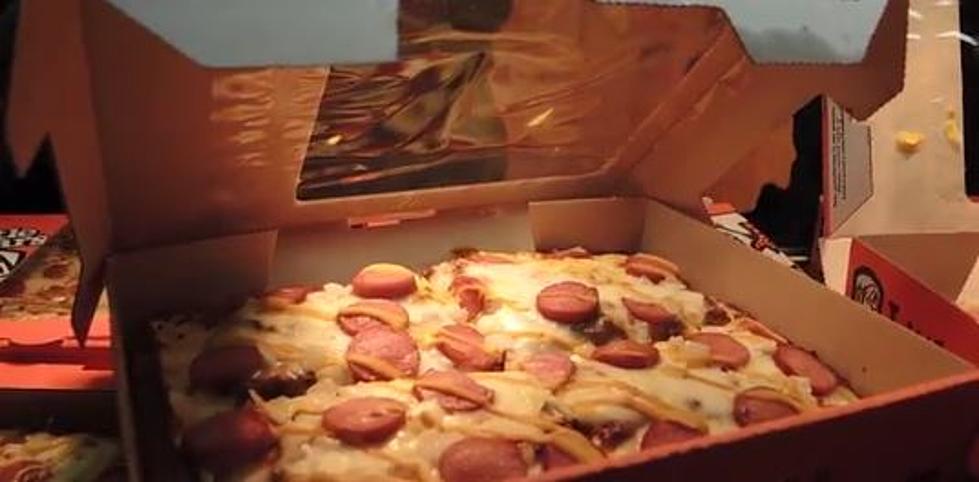 Little Casears Once Made a Deep Dish Coney Pizza Exclusively for Michigan
Detroit News
With deep Michigan roots, it should come as no surprise that Little Caesars would look to home base for inspiration. The chain, famous for innovations like the double Pizza Pizza and the 90s creation of Pizza By the Foot, once made a pizza that could only be loved in Detroit, a Deep Dish Coney Pizza.
Only available at Comerica Park during the 2017 Detroit Tigers season, the pizza is described as
topped with chili and melted mozzarella, a sprinkle of white onion, sliced hot dogs and a yellow mustard drizzle. The pizza, which is $12.50 for four corner slices, has all the qualities of a coney dog, but instead of a bun you get fluffy, baked pizza crust.
The Detroit News took a look at the new menu items at the ballpark.

The recipe for coney sauce, onion and mustard on a Detroit-style pizza is not uncommon across the internet. 
However, back in 2017, Bloomberg called the coney pizza "the worst" and the lowest form of what they reviled as "regional-atrocity stunt foods" that pop up at ballparks.
The Deep Dish Coney Pizza never made it to regular restaurants around Michigan, but who knows? Clamor enough and maybe these could land on the menu at Little Caesars across Michigan someday.
If you splurge on pizza, why not treat yourself to ice cream - check out these most popular flavors across America.