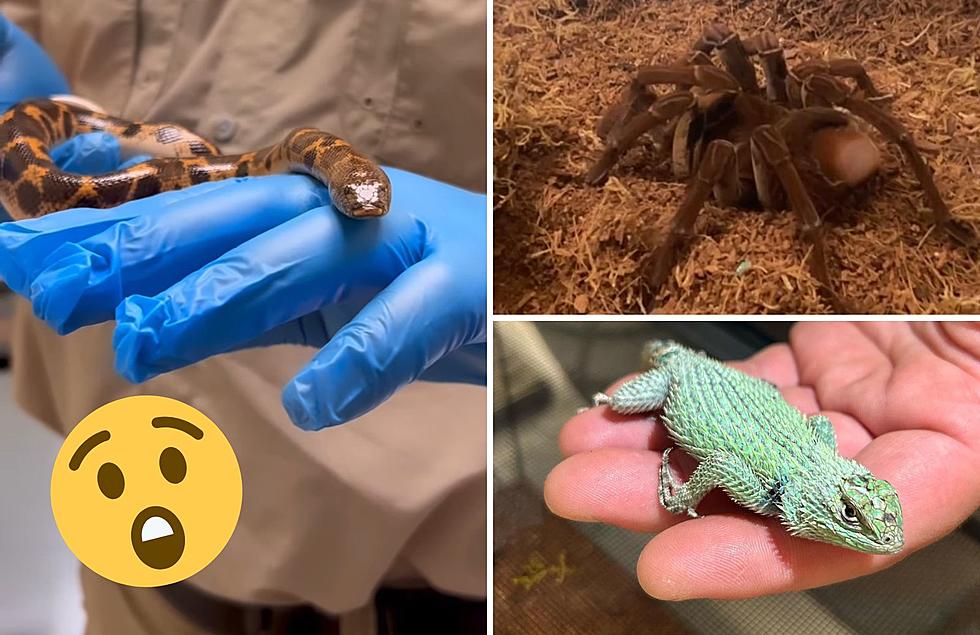 Love Creepy Creatures? This New Grand Rapids Area Zoo is Perfect For You
Courtesy of Zoology / Canva
You either love them or hate them, but everyone has an opinion when it comes to "creepy critters"
I'm talking about insects, snakes, lizards and all things that crawl around. And if you're one of those people who has a panic attack when you see a tarantula, I'd recommend skipping this destination.
But if you love creatures of all kinds, or have a kiddo who does, this new indoor zoo opening in Walker is the perfect place to visit on a hot summer day.
Zoology is opening their doors on Thursday, July 12th for everyone to come by and meet some of those lesser appreciated creatures up close and personal.
According to their website, they are an indoor zoo that houses many different reptiles, amphibians and insects. They offer you the chance to meet and interact with these animals while learning interesting facts and information provided by their friendly, trained and knowledgeable team.
If this sounds like your kind of adventure, their hours are limited to mainly weekends, so you'll want to plan ahead for your visit. They're open Thursday and Fridays from 11a - 7p, and on Saturdays and Sundays from 9a - 5pm.
Admission isn't super expensive either, adult tickets are $10. Kids, First Responders and Seniors all get in for $8, and kids 3 and under can enjoy the experience for free.
While this isn't exactly an all day excursion, it looks like a great way to beat the heat or get out of the rain if you have someone in your family that loves critters of all shapes and sizes.
Five Family Friendly Places In West Michigan To Have Fun Indoors
Mother nature can be unpredictable. These family-friendly places in West Michigan should make the whole family happy when the weather outside is frightful.
More From The Game 730 WVFN-AM