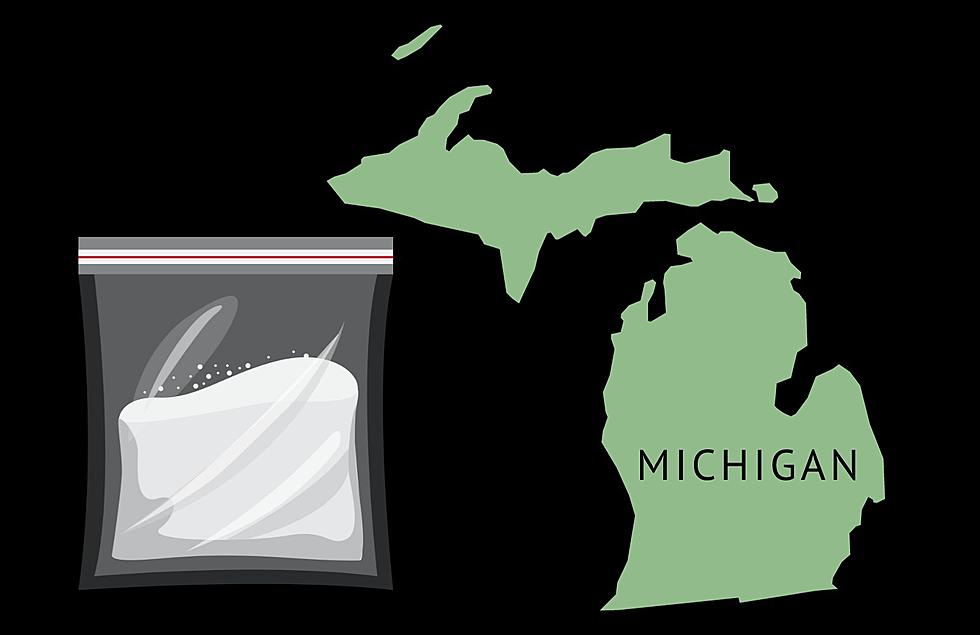 Michigan's Biggest Drug Bust Could Have Killed Everyone In The State
canva
If you've known someone who has struggled with drugs, you know how devastating it can be on the person consuming them, as well as the friends and family who feel helpless against the addiction.
In 2021, Michigan had 3,081 deaths from drug overdoses according to the CDC.
Those numbers make it perfectly clear that we need to do all we can to get deadly drugs off the street.
One of the deadliest drugs in the world is Fentanyl.
What Is Fentanyl?
Fentanyl is a potent synthetic opioid drug approved by the Food and Drug Administration as an analgesic (pain relief) and anesthetic.
It is approximately 100 times more potent than morphine and 50 times more potent than heroin as an analgesic.
The small amount of Fentanyl on the tip of a pencil is enough to kill someone.
This small amount next to a penny is enough to kill someone.
Different Names For Fentanyl
Some of the names used for fentanyl include Apace, China Girl, China Town, Dance Fever, Friend, Goodfellas, Great Bear, He-Man, Jackpot, King Ivory, Murder 8, Poison, and Tango & Cash.
How Is Fentanyl Consumed?
Fentanyl is snorted/sniffed, smoked, orally by pill or tablet, spiked onto blotter paper, or patches, sold alone or in combination with heroin and other substances, and has been identified in fake pills, mimicking pharmaceutical drugs such as oxycodone.
Michigan's Biggest Drug Bust Could Have Killed Everyone In The State
The biggest drug bust in Michigan happened on Wednesday (March 23rd).
Kent County investigators tipped the DEA off about the shipment heading their way, when the drugs arrived in metro Detroit, the DEA and local authorities were waiting.
The DEA's Detroit office seized 20 kilograms (which is about 40 lbs) of Fentanyl which is enough to kill everyone in Michigan.
Fentanyl is just one of many dangerous drugs parents should be aware of.
Parents Should Familiarize Themselves with These Illegal Drugs
Knowledge is power, especially when it comes to recognizing and understanding when your child becomes involved with illegal drugs.
25 Things Michigan Is Known And Famous For
Michigan is known as the Motor City and is home to Motown. But that just scratches the surface of what the Mitten state is known and famous for.
Michigan Celebrities First Jobs
Before they became famous they had regular jobs just like us.