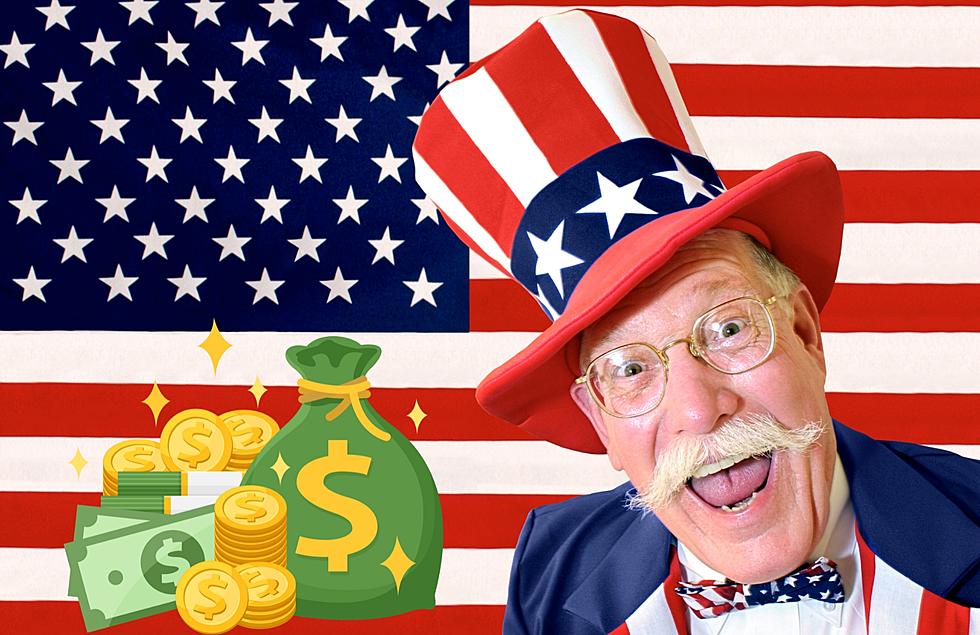 Michiganders Will Get The Best 4th Of July Deals On These 5 Things
Credit: Canva
Who doesn't love a good sale?
It seems that we can't go on one single holiday without some kind of giant sale.
If you're the kind of person that loves to shop and save big then you should keep on reading.
Michiganders Will Get The Best 4th Of July Deals On These 5 Things
According to NBC's Vicky Nguyen, there are five big-ticket items that you could find some great deals on for the 4th of July Holiday.
Appliances
Best Buy up to 40% off deals
Great Appliance Deal: At Home Depot, a GE 24-inch dishwasher is $428 (41% off)
Beauty
Ulta is doing a buy-one, get 40% off the other
Furniture
Crate & Barrel is offering up to 60% off furnishing and accessories
West Elm is offering up to 60% off furnishing and accessories
Great Furniture Deal: At Ashley's Furniture, a 3-seater sofa is $299 (45% off)
Mattresses
Great Mattress Deal: At Lowes, you can get 40% off a Serta 10-in queen hybrid memory foam mattress for $499  (37% off)
Outdoor Items
REI up to 50% of running shoes and hydration packs
Great Outdoor Item Deal: At REI, you can get a Kelty Discovery Basecamp Bundle for $161 (46% off)
These are just some of the great deals you can find for the 4th of July holiday.
25 Things Michigan Is Known And Famous For
Michigan is known as the Motor City and is home to Motown. But that just scratches the surface of what the Mitten state is known and famous for.
These 9 Lazy Rivers Are Perfect For A Hot Michigan Summer
Summertime in Michigan is filled with endless possibilities of how you can have fun outdoors. One of the most relaxing ways to have fun is to go tubing down a river in Michigan. These are 9 lazy rivers that are perfect for a hot Michigan summer.
Bring Your Pet And Enjoy These 20 Pet Friendly Michigan Beaches
There is no need to leave your pet behind. Check out these 20 pet-friendly beaches in Michigan all summer long.