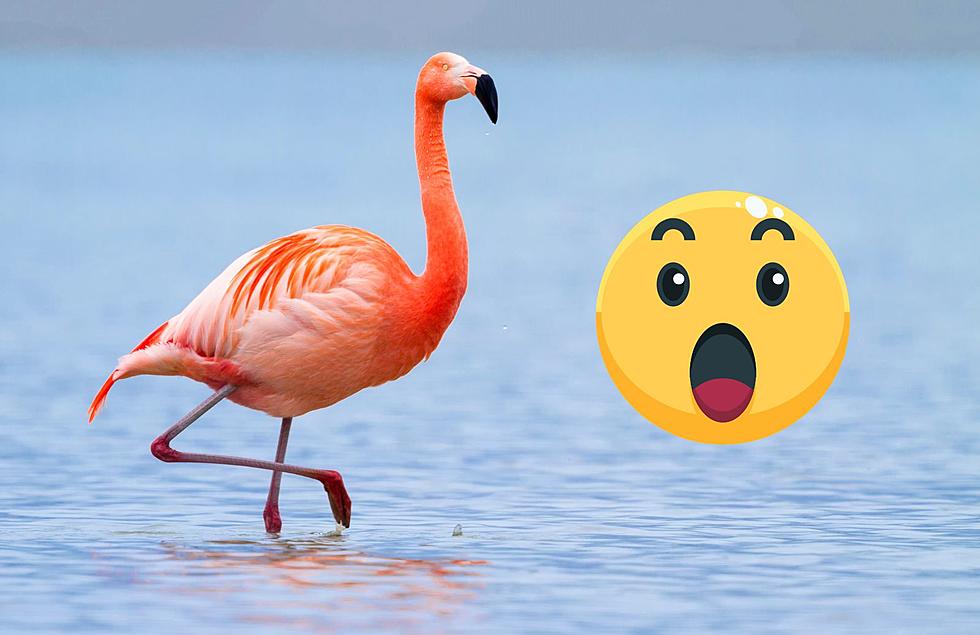 How The Heck Did Flamingos End Up In Lake Michigan?
canva
Lake Michigan has a shoreline that stretches 1,400 miles (1,638 miles if you include islands) and touches the states of Michigan, Wisconsin, Illinois, and Indiana.
If you've ever walked the Michigan lakeshore you've probably seen beautiful piers with lighthouses at the end. In my opinion, nothing can beat watching a sunrise or sunset.
But something was recently spotted that has never been seen before.
Pink flamingos were recently spotted on the Lake Michigan shoreline and these weren't the plastic kind you find outside of someone's home.
So how the heck did they end up here?
Pink Flamingos Spotted Near Milwaukee Wisconsin
On Friday, five American flamingos were spotted in Port Shorden which is 25 miles north of Milwaukee. Wildlife experts say that there were three adult flamingos and two juvenile flamingos
Ryan Brady a conservation biologist with the Wisconsin Department of Natural Resources talked about the Pink Flamingos:
"The sighting was unexpected but not a total shock because of recent reports of flamingos in Indiana, Kentucky, Ohio, and Pennsylvania."
How Did The Flamingos End Up In Lake Michigan
Wildlife biologists believe that the flamingos were pushed north in late August by the strong winds of Hurricane Idalia.
That's a long flight if you assume they came from Florida or nearby golf coast states.
25 Things Michigan Is Known And Famous For
Michigan is known as the Motor City and is home to Motown. But that just scratches the surface of what the Mitten state is known and famous for.
Michigan Has Two Of The Best Corn Mazes In America
Fall in Michigan means corn mazes. Country Living has named the best corn mazes in America and two in Michigan have made the list. Are you ready to see the best corn mazes in the country?
42 Words Michiganders Just Can't Pronounce Properly
Michiganders have a pretty unique accent, and there are some words that we just don't pronounce quite right.