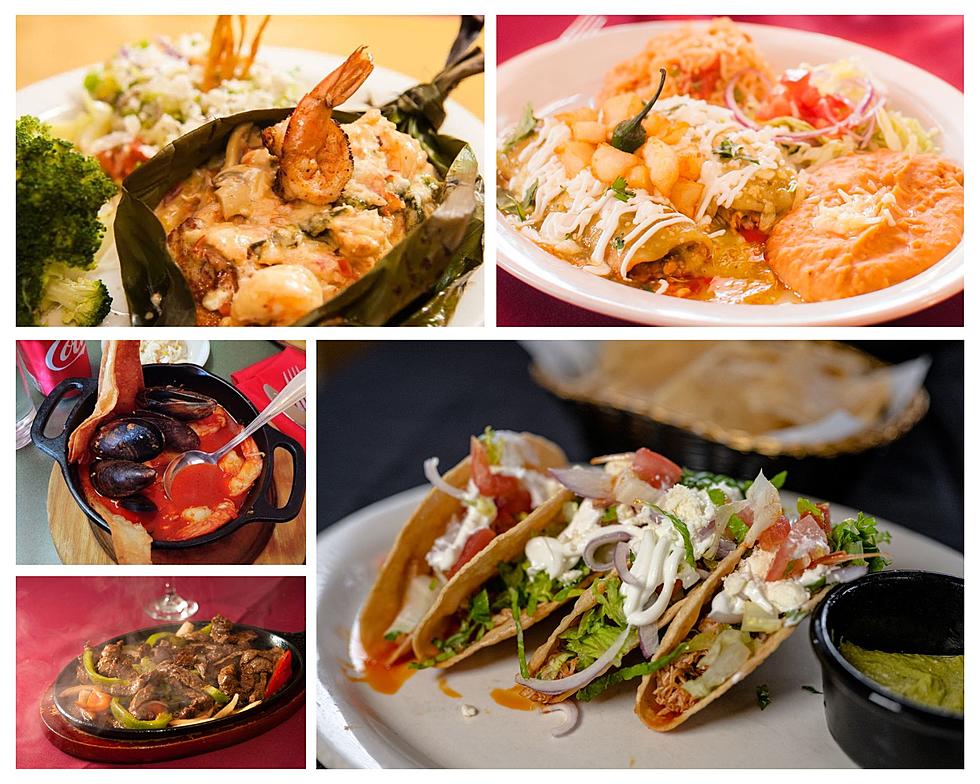 Michigan Mexican Restaurant Gets National Praise, is Named 'Best'
El Asador, Facebook
Tacos, Fajitas, and Enchiladas, oh my! There are TONS of great Mexican restaurants in Michigan - and one is getting national attention!
Where's your favorite place to go for Mexican food?
A few of my favorites are La Cantina, Beltline Bar, and Cinco de Mayo in Grand Rapids!
The folks at Love Food have created a new ranking - and it's all about Mexican restaurants:
Whether its tasty tacos, enticing enchiladas, or moreish moles, Mexican cuisine is among the most popular in the US. From favorite taco spots to long-running neighborhood joints and acclaimed restaurants serving modern takes on regional cuisine, here are the best places to get your Mexican fix in every US state.
So what's their pick for the best Mexican restaurant in the Mitten State?
El Asador Steakhouse in Detroit!
Here's Love Food's praise for El Asador:
The cuisine at El Asador is inspired by various regions of Mexico, including the coastal areas of Veracruz and Tamaulipas – and also by the chef's mom. Made using regional produce, Luis Garza's dishes are infused with the flavors and memories of his childhood, and everything is cooked fresh, from scratch. The result is nothing less than delicious, from mouth-watering seafood dishes to the legendary guacamole, made tableside. The décor is memorable too, particularly the detailed mural painted on an outside wall.
El Asador's menu is huge!
For appetizers you'll find Guacamole and Chips, Queso, Chiles Gueros con Chorizo (hot peppers sautéed with chorizo sausage), Lobster Quesadilla, Mejillones con Tres Chiles (sautéed musslels and chorizo sausage in chipotle broth), and more.
Entrees include Chille Relleno, Flautas, Enchiladas, a variety of Tacos, Ribeye Steak, Filet Mignon, Grilled Chicken, Mahi Mahi, Salmon, Sautéed Shrimp, and Fajitas.
They also have taco and nacho trays to feed the whole crew!
Take a look at their full menu here.
Here are more Michigan restaurants that have gotten national attention:
16 West Michigan Restaurants Featured on National TV
West Michigan has a great foodie scene! Through the years, national TV shows like Food Paradise, Cheap Eats, and Diners, Drive Ins, and Dives have shot at West Michigan restaurants.
How many have you visited? Which local restaurants do you think SHOULD be featured on national TV?
10 Of Michigan's Oldest Restaurants
40 Michigan Restaurants That Have the Best Burgers
Michigan has lots of good burger joints. What's your favorite? We asked, and here are the top burgers in Michigan according to you!
Sixteen of Michigan's Smallest Restaurants
More From The Game 730 WVFN-AM