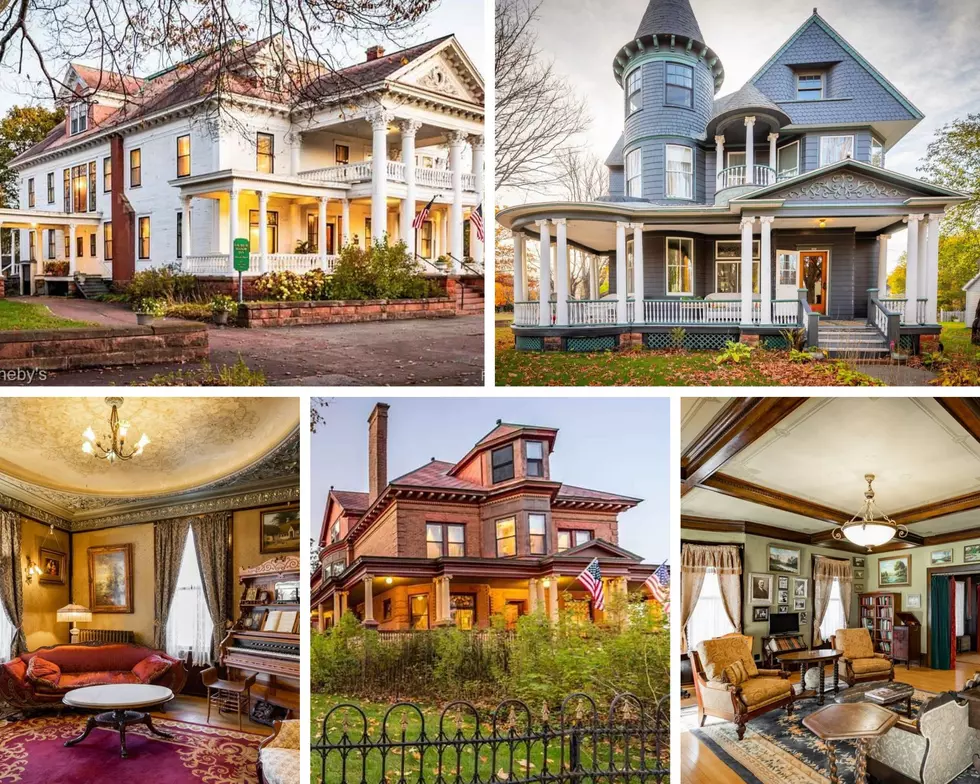 LOOK: You Can Buy Eight U.P. Mansions, Including a Possibly Haunted Hotel, for $3.3M
Sotheby's International Realty
Not just ONE historic mansion, but EIGHT are for sale in Michigan's Upper Peninsula.
Take a tour in the gallery below!
Want to start a Bed and Breakfast? Or heck, maybe you and a group of friends want to start your own town!
I have seen A LOT of real estate listings, but never one like this.
Eight historic mansions are on the market in Larium Village (Calumet) in Houghton County, Mich., for $3.3 million.
According to the listing,
These homes were built during the booming golden age of copper mining in the Upper Peninsula. Built in the early 1900s, when costs were no object as copper prospectors became millionaires overnight. Own a piece of history and take advantage of one of the last hidden gems in Michigan.
The homes come furnished too! And not just that, they also contain "historical relics" like custom stained glass, moldings, many original light fixtures, and paintings.
Currently, the the properties are being operated as a "turn-key" B&B vacation spot. The listing suggests,
New ownership can capitalize on growing tourism in the area and leverage platforms like Airbnb and VRBO.
In total, the eight properties in the sale include more than 40 bedrooms, 26 full bathrooms and 7 partial bathrooms, sitting on 2.25 acres.
I'll be honest, I'm a little bit confused by the sale, as there is an alternate listing that seems to include less properties for $2.9 million. Either way, it's still A LOT of historic houses.
One of the residences, known as the Larium Manor Inn and also the Thomas H. Hoatson house was built in 1908. In 1994 it was listed on the national register of historic places. It's beautiful! But I gotta say, it also gives me "possibly haunted" vibes.
Own a Piece of Michigan History - 8 Early 1900s Mansions For Sale in Upper Peninsula For $3.3M
This isn't your average, 3-bedroom, 2-bath real estate listing!
Eight historic mansions in "Copper Country" in Calument in the U.P. are
on the market for $3.3 million
. Currently being operated as a Bed and Breakfast, the
Larium Manor
, the homes were built in the early 1900s "when costs were no object as copper prospectors became millionaires overnight". Historical touches remain throughout the residences, with many of the moldings and light fixtures, plus special custom touches like stained glass and multiple fireplaces.
More From The Game 730 WVFN-AM