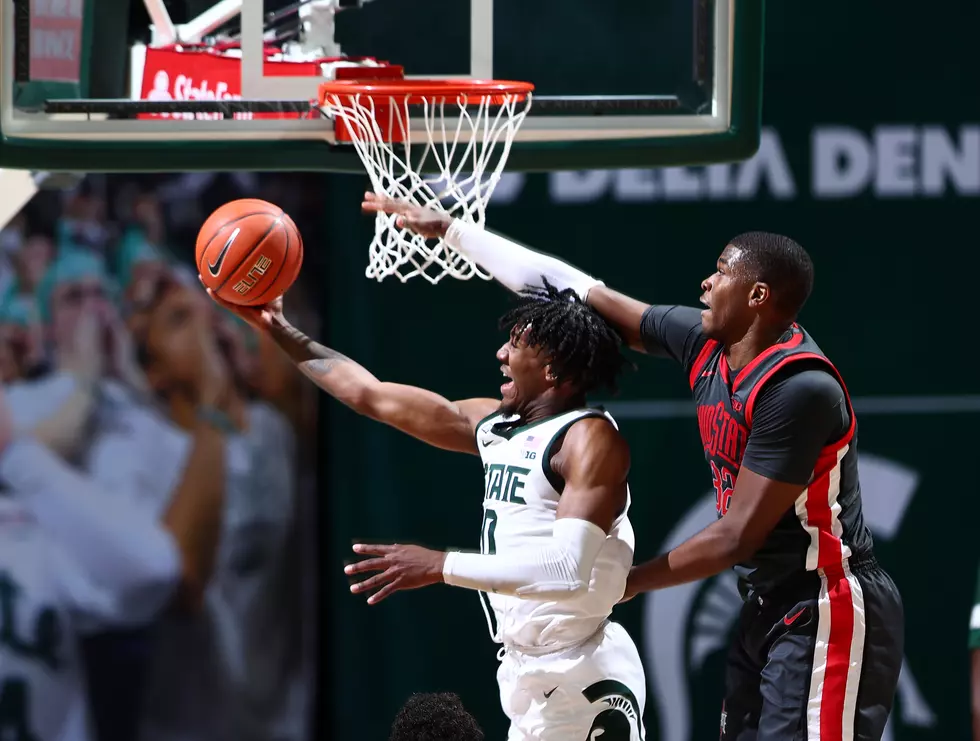 Is Michigan State's Aaron Henry One of Basketball's All Time Greats?
Getty Images
My wife and I really enjoy watching Michigan State basketball. It's one of our favorite sports to watch on the big screen at home.
Tuesday night, we were watching the MSU vs Indiana game on the Big Ten Network and we both felt like it was a slow going 1st half. In fact it was a low scoring 1st half and we were just waiting for things to pick up in the 2nd half of the basketball game, and that's exactly what happened.
According to the Detroit Free Press, Aaron Henry pretty much carried Michigan State basketball to a 64 to 58 win over Indiana.
Needless to say, Aaron Henry just took off in the 2nd half. The Detroit Free Press reports that Henry had 18 points on 6 of 9 shooting, six rebounds, a block and two steals all in the 2nd half. Aaron Henry finished with 22 points, eight rebounds and five assists.
According to the Lansing State Journal, Aaron Henry is threatening to go from the star of this disjointed Michigan State basketball team season to being considered among the Spartans all-time greats.
The Lansing State Journal said Henry has earned the comparison. Tuesday night's performance against Indiana might have been the tipping point. The week's two games against Michigan are a chance for Henry to blow up the conversation entirely.
It sets up the rest of the week for MSU with back to back rivalry games with number 3 Michigan. The Spartans and Wolverines play Thursday in Ann Arbor at 7 p.m. on ESPN and in East Lansing on Sunday to close the regular season.
When it comes to the entire Michigan State basketball team, there is a lot of talent on the team. It takes the whole team to win a game or to lose a game. And then sometimes it can take one or two players to spark the team and lately it's been Michigan State's Aaron Henry. GO GREEN!
CHECK IT OUT: 100 sports records and the stories behind them
More From The Game 730 WVFN-AM