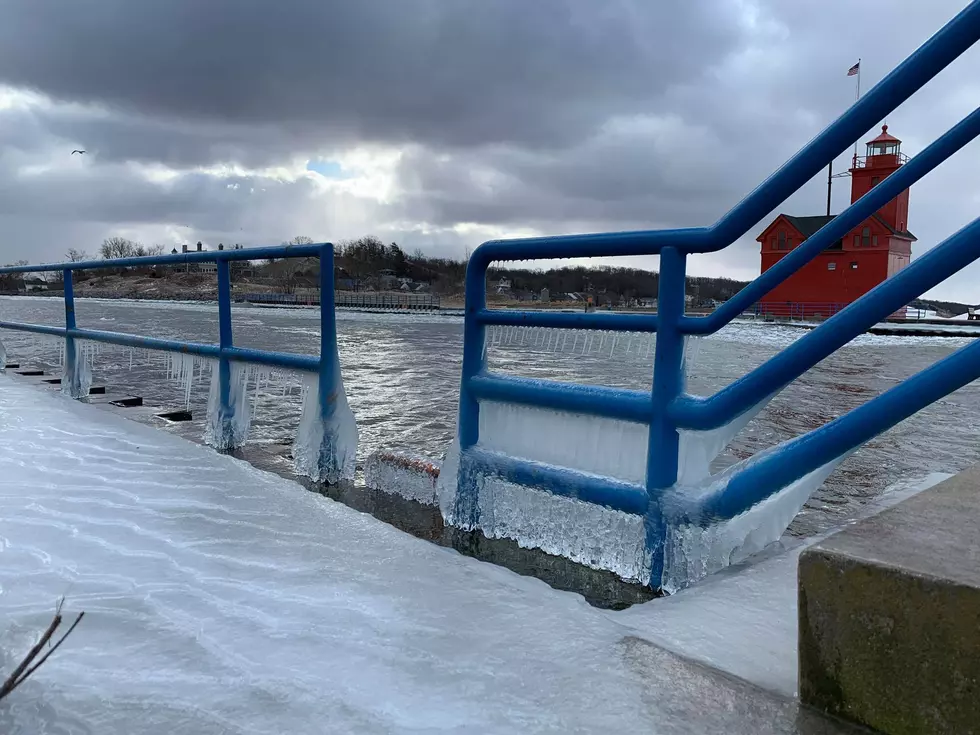 Holland State Park Will Limit Access to the Pier During Winter
City of Holland, Michigan via Facebook
After three drownings this year at the pier and with winter creepin' up on us, the Holland State Park is taking extra measures to keep things safe.
Park officials teamed with the Michigan DNR to install a gate at the pier to prevent visitors from being able to get through when there's bad conditions such as high waves. Not only that, it will be blocked during the park's off-season meaning it'll likely be closed for the duration of wintertime.
Per MLive, the gate is expected to be installed before the end of Fall. Holland State Park is also in talks with leaders to make some exceptions to the rule, such as fishing.
According to Ron Olson, Chief of Parks and Recreation, despite the season, anytime the red flag is flying (signifying hazardous swimming conditions) the gate will be locked preventing from people being able to get on the pier.
The gate is to signify very dangerous conditions that can lead to scary outcomes so officials are hoping people will use their "common sense" when they see it up. Those who do cross it will not face fines or get in trouble-- legally speaking. Mother Nature might have other plans, though.
Based on stats from the Great Lakes Surf Rescue Project there have been a total of 97 confirmed drownings this year (as of Oct. 10). The breakdown is as follows:
Lake Michigan: 53
Lake Superior: 2
Lake Huron 9
Lake Erie: 15
Lake Ontario: 18
This is the highest number of drownings Lake Michigan has seen in almost ten years. The worst reported year (amongst all the lakes) was in 2018 with 117 drownings. Since 2010, there has been a total of 935 drownings in the Great Lakes.
As previously mentioned, there were three different incidents of drowning at the Holland State Park pier this year: on January 1 and two on June 6th.
Enter your number to get our free mobile app
CHECK IT OUT: This 'Church House' Comes With A Private Beach on Lake Michigan
More From The Game 730 WVFN-AM