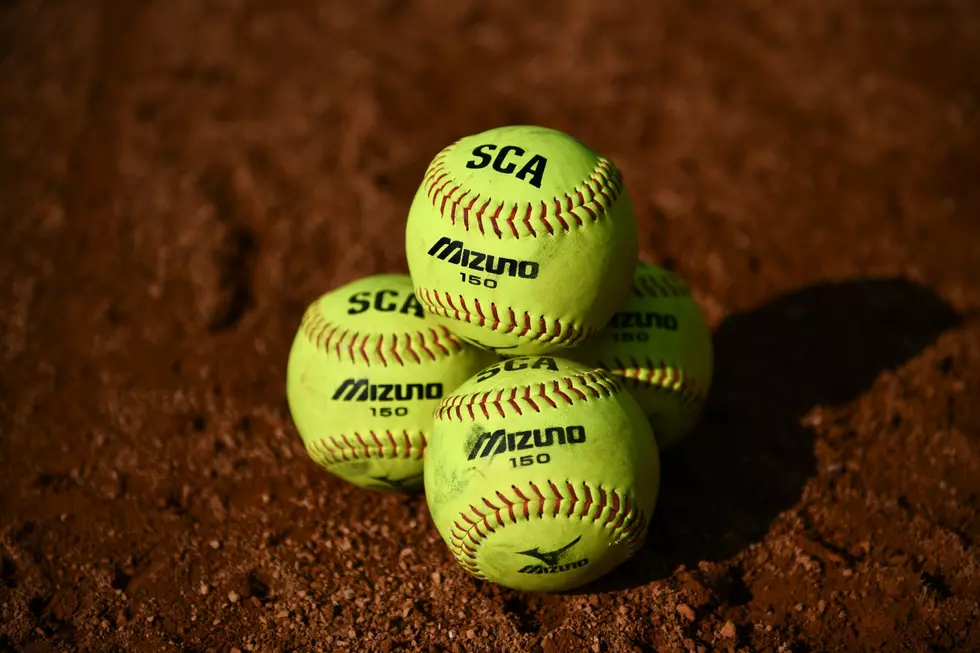 High School Sports Galore This Week in the Lansing Area
Getty Images
As the 2021-22 school year comes to an end in the next couple of weeks, it's also the end of the high school sports season with tournaments happening in all 11 spring sports.
Here's a list of the sports either starting or continuing postseason tournaments this week in the Lansing-area (all games May 31st unless otherwise noted):
Baseball and Softball - Pre-district games (9 area games in baseball, 4 in softball), and the Greater Lansing Area Sports Hall of Fame Softball Classic at Ranney Park.  Leslie vs. Waverly @ 6:00p, Eaton Rapids vs. DeWitt @ 8:00p.
Boys Lacrosse - Division 1 - Grand Ledge @ Brighton in the Regional Final @ 6:00p.  Division 2 - Haslett @ Tecumseh @ 5:30p.  Okemos vs. Bay City Western @ Flint-Atwood Stadium @ 6:00p.  East Lansing vs. East Grand Rapids @ Lansing Catholic HS - June 1st @ 6:00p.
Girls Lacrosse - Division 1 - Haslett vs. Grand Rapids Forest Hills Northern @ Ada-Forest Hills Eastern - June 1st @ 7:00.  Division 2 - DeWitt vs. Okemos @ Grand Ledge HS - June 1st @ 5:00p.  Lansing Catholic vs. East Lansing @ Grand Ledge @ 5:00p.
Boys Golf - Regional Action involving many area teams.
Girls Tennis - State Finals this week at various sites.  Okemos, East Lansing, Mason, Haslett, St. Johns, Williamston, Lansing Catholic, Ovid-Elsie, and Portland have either teams or individuals qualifying.
Girls Soccer - District Tournaments all this week involving most area teams.
Boys and Girls Track and Field - The state finals are this Saturday at various sites.  Many area teams and athletes have qualified for it.
You can follow everything involving your favorite high school team or athlete at mhsaa.com.
4 Big Ten Football Realignment Possibilities
The NCAA now allows conferences to choose their own way of determining conference championship game representatives. In light of that, and reports that the league is considering other structural and scheduling changes, we've come up with four distinct realignment possibilities for the Big Ten in football.
More From The Game 730 WVFN-AM