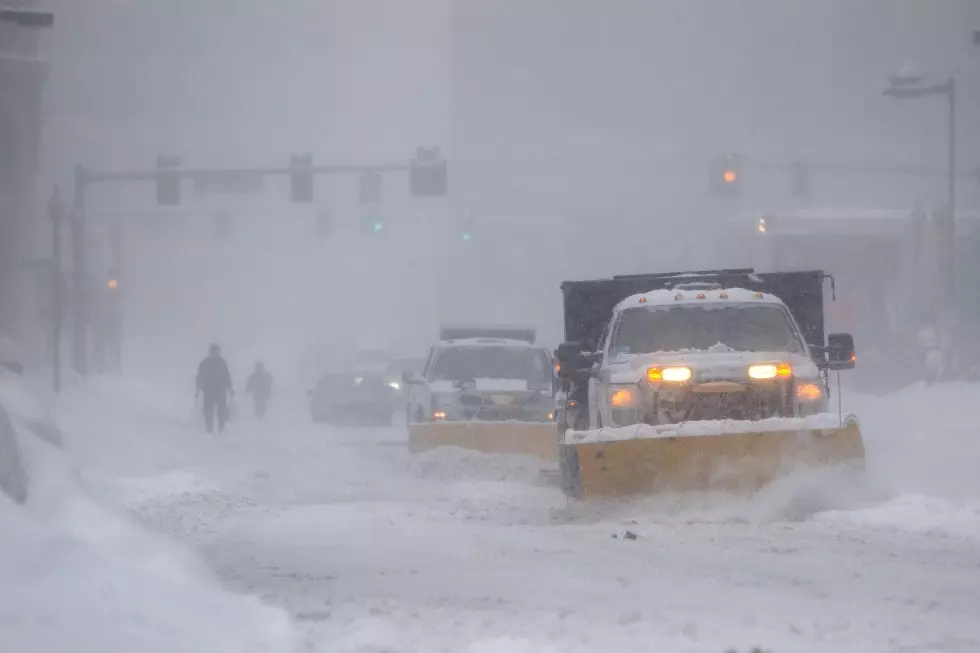 Here's How Much Snow Lansing Area Is Expected To Get Thursday And Friday
Getty Images
A massive snowstorm is expected to slam much of Michigan tonight and tomorrow. And while the Lansing area won't be hardest hit, forecasters say the region will still see significant snowfall.
The storm is set to begin around 10 p.m. Thursday and continue through Friday night, with heaviest stretches occurring during the day Friday.
Southwest Michigan can expect the worst of the storm. The National Weather Service says much of Berrien, Cass and St. Joseph counties will get more than a foot of snow. Authorities in that part of the state are already asking people to avoid travel if at all possible.
Here across the Lansing area we can expect between 4 and 6 inches.
Forecasters say commutes Thursday night, Friday morning and Friday evening will be severely impacted. They expect snowfall to be heavy and wet, which will be problematic for vehicles on unplowed roadways and is dangerous to shovel.
More From The Game 730 WVFN-AM