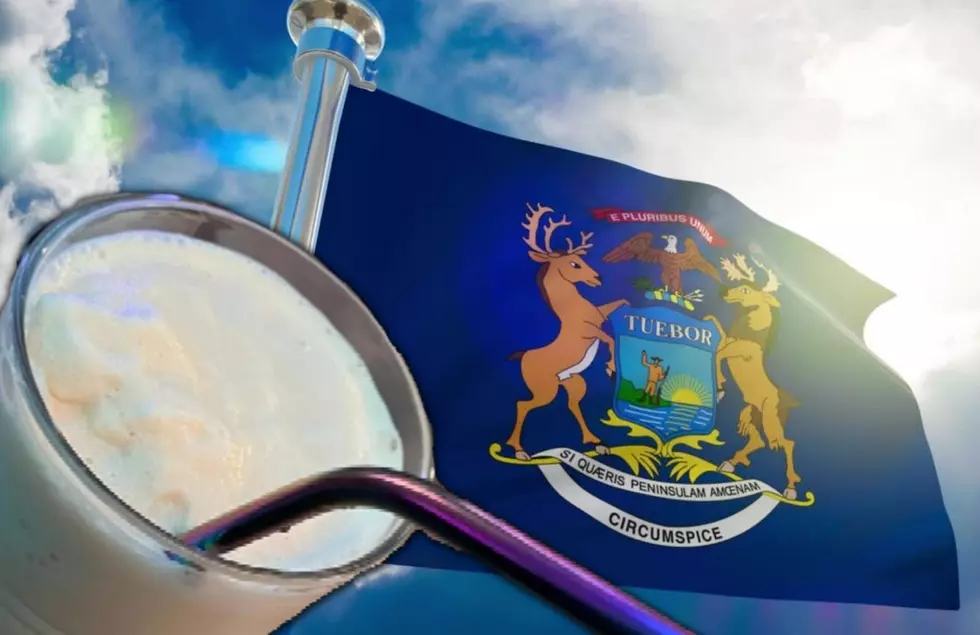 Have You Tried Michigan's OTHER Signature Drink?
Laura Hardy / Canva
When you ask people what the signature drink of Michigan is, you're likely to get one of three answers...
Vernors
Faygo
or one our many craft Beers
But what if I told you there was a frozen drink option that is not only amazing, but seemingly impossible to find on the west side of the state? It's called:
The Boston Cooler
While many places may love root beer floats, it turns out people on Michigan's Eastside and specifically folks in Detroit, really love the Boston Cooler. It's a simple combination of Ginger Ale and Ice Cream, making a ginger ale float or milkshake.
Yes, the name leads you to believe that the drink is something that originally came from New England, but I lived in Boston and I never saw a single 'Cooler' on the menu anywhere I visited
So why exactly is it called a Boston Cooler?
Dr. James Vernor invented Vernor's soda in Detroit back in 1866 after he returned from the Civil War. And as people learned to love Dr. Vernor's "medicinal soda", they started to experiment with fun ways to serve it: thus the birth of the Boston Cooler.
The rumor of the name 'Boston Cooler' is that it's due to the drink being invented in Detroit's Boston Boulevard, and how close it was to Dr. Vernor's pharmacy. However, there are some conflicting reports that a root beer company out of Pennsylvania coined the name around the same time, so it's hard to tell who really came up with it first.
Where can you get a Boston Cooler now?
Weirdly enough, they haven't left the east side of the state other than as lore. If you visit a Halo Burger location, they still proudly serve the drink.
McDonald's also ran a promotion in 2016 where they served the drink at certain Detroit locations, showing that the sip had enough popularity to catch their eye.
But it seems no one on the west side of the state sells them, which seems like a shame! We love Venors. We have a huge amount of ice cream stands. And, we seem to like to get them when we visit across the state based on people I asked around the city.
So, if you haven't had one: try it. It may sound unconventional, but arguably one of the best things Michigan barely takes credit for.
Popular Michigan Alcoholic Drinks I Haven't Heard Anyone Order in Years
More From The Game 730 WVFN-AM