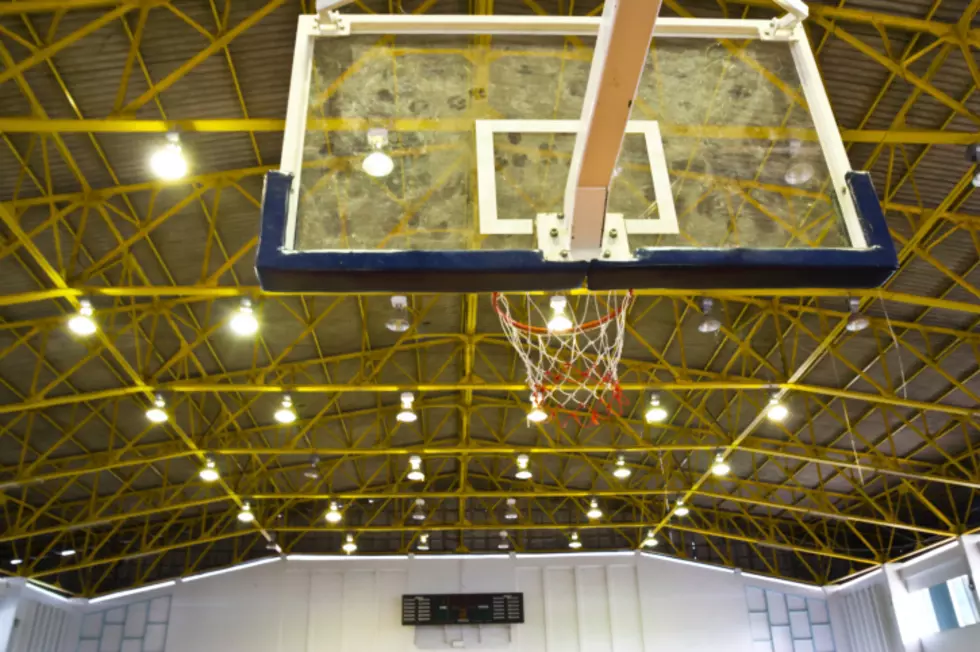 Haslett's Hot Hands Win Over Catholic, Advance To District Final
wasan gredpree
Lansing Catholic knew they needed a strong offensive showing to take down the sharpshooting Haslett Vikings in Class B district semifinal action on Wednesday. Despite their best efforts, Haslett would not be denied defeating the Cougars 69-53.
The Vikings got hot early and often, led at first by Ty Andrades. Andrades had 14 points including four three-pointers in the first half alone.
After Andrades cooled down a bit, Mitchell Mowid started to take the game over. Mowid had a game high 22 points, he also had a great showing defensively with four steals. Many of those steals turned into quick transition buckets that helped turn the tide for Haslett in the second half.
Sam Laczynski of Haslett also gave a strong defensive effort. His 13 points were strong, but seven rebounds and four blocks really tell the story of how defensively he held down the interior against Lansing Catholic.
For the Cougars they were led by Matthew Plaehn with 15 points which includes a perfect 6-6 from the free throw line. In a more all-around sense Josh Kramer kept Catholic in it throughout the game with 10 points, four rebounds, four assists and four steals.
With the win Haslett advances to the district final to take on fellow conference champion Williamston on Friday. Lansing Catholic finishes with a 9-13 season.
| Catholic | STAT | Haslett |
| --- | --- | --- |
| 53 | Points | 69 |
| 22 (8) | Rebounds (Off) | 26 (5) |
| 10 | Assists | 14 |
| 9 | Steals | 10 |
| 2 | Blocks | 6 |
| 73.3 (11-15) | FT% | 82.4 (14-17) |
| 15 | Turnovers | 13 |
Mitchell Mowid (HAS): 22 points, 4 rebounds, 3 assists, 4 steals
Ty Andrades (HAS): 19 points, 3 rebounds, 4 assists, 1 steal
Sam Laczynski (HAS): 13 points, 7 rebounds, 1 steal, 4 blocks
Matthew Plaehn (LC): 15 points, 4 rebounds, 1 assist, 1 steal
Josh Kramer (LC): 10 points, 4 rebounds, 4 assists, 4 steals
Colin Day (LC): 7 points, 3 rebounds, 4 assists, 1 steal, 1 block
More From The Game 730 WVFN-AM