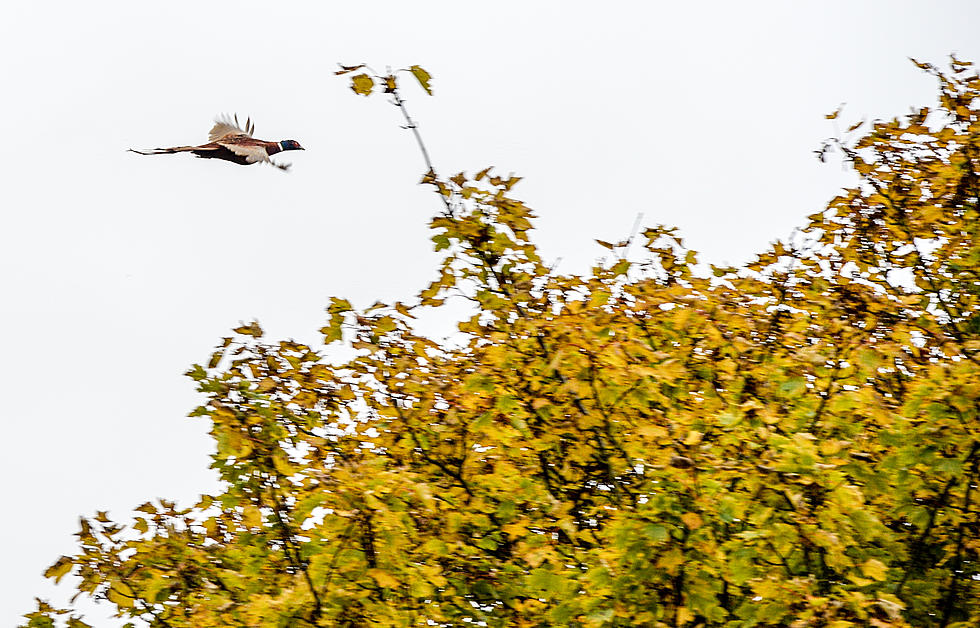 Good News For Michigan Pheasant Hunters And What You Should Know
Getty Images
As I said before I love to fish and have been doing it all my life although not as much as I would like lately.  I have never been hunting and would like to go someday if someone wanted to take a rookie under their wing and show me the ropes.
Given a choice, I would really like to try hunting pheasant, because if you ask any bird hunter they will probably tell you that pheasant is the game bird they most enjoy hunting.
Hunters say when a ringneck pheasant makes its way in your sights the blood starts pumping says thelascopress.com. Pheasants make a great meal, are delicious, and are a fun way for hunters to spend their morning.
What Pheasant Numbers Look Like This Year
Pheasant numbers in Michigan are not as high as they could be so pheasant farms are a good way to keep them in the wild. And here is some good news, a private donation will increase bird numbers on state game lands.
A big thank you from The Michigan Department of Natural Resources to Alex Beachum for his donation of $25,000 to stock rooster pheasants on state game areas in memory of his mother, Kristine "Kris" Beachum.
 

My dad needed to bird hunt," Alex said. "And as for my mom, she sacrificed her pleasantries and wants so that her family was happy and whole.
Stocking pheasants is underway
The stocking is underway now through November 14th in 9 state game areas.
Those state game areas include Cornish, Crow Island, Erie, Lapeer, Leidy Lake, Pinconning, Point Mouillee, Rose Lake, and St. John's Marsh.
Here is the deal, pheasant hunters, age 17 and older have to have a $25 pheasant license.  The money made on license sales will be used to buy more stock rooster pheasants during upcoming pheasant seasons. Have fun and be safe ou there.
WATCH OUT: These are the deadliest animals in the world
Michigan's Deadliest Animals & Critters
You may have even seen a few of these in your home or around the state.
MORE: Things You NEVER Do In Michigan
More From The Game 730 WVFN-AM