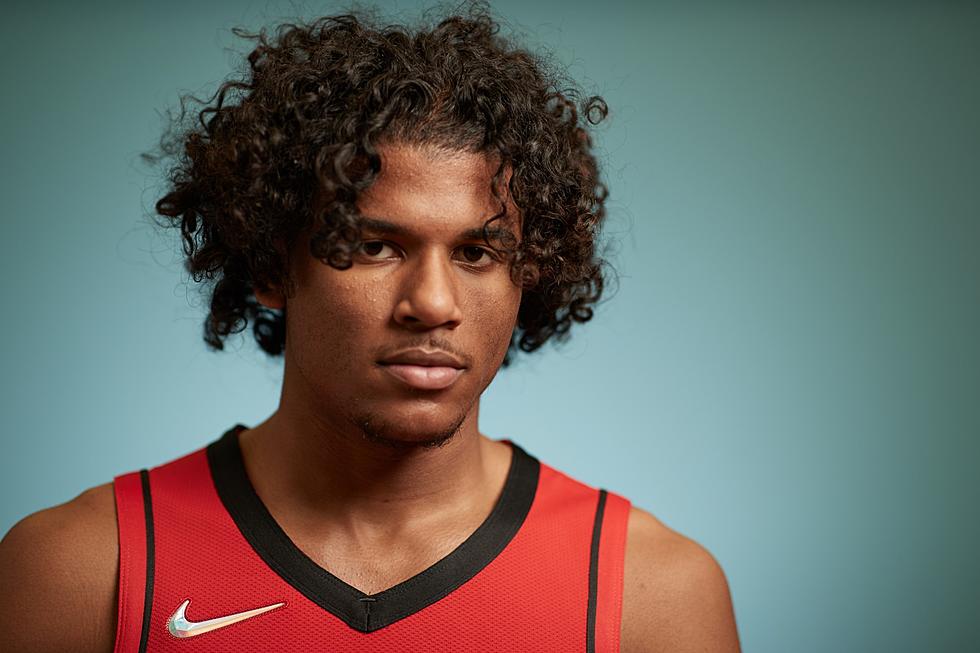 Get Ready To Get Booed When You Come To Detroit, Jalen Green!
Getty Images
In an interview with Yahoo Sports, which was posted on Monday.  The NBA's number 2 overall pick in the 2021 NBA Draft, Jalen Green of the Houston Rockets (pictured), ripped the city of Detroit and compared it to the G-League bubble in which he played in last season.
His comments to Yahoo:
"I wanted to be the No. 1 pick (Detroit took Oklahoma State's Cade Cunningham number 1), but as for the location, I didn't want to be in Detroit, I felt a lot more comfortable in Houston. It felt like a real homie environment. With Detroit, it felt like I was just going back to the G League bubble, and I just got out of the bubble. That's pretty much what it was.
"In the (G League) bubble, I didn't really have anything to do but just stay in the gym. I didn't have any time to get away for myself. The only time I had to get away for myself was in my apartment. That's what it felt like in Detroit. I wouldn't be stepping outside in Detroit. There are not many things you can do in Detroit like that. You're going to stay in the gym and then go back to your apartment."
Well, in one respect, he can be excused because he's 19 years old and doesn't know any better.  But in another respect, how stupid can you be?  He just joined Aaron Rodgers, Claude Lemieux, and Metta World Peace (Ron Artest) as the most hated athletes in Detroit.
We in Michigan know the city of Detroit doesn't have the greatest reputation nationally for a variety of reasons.  But the citizens of Detroit (and the state of Michigan) have long memories when it comes to outsiders criticizing them.
It's almost like:  We can criticize Detroit because we live here.  We've seen the problems ourselves.  But if anyone else from outside the Motor City rips us, get ready to get skewered.
The regular season schedule for next season in the NBA comes out soon.  Whenever the Houston Rockets visit Detroit to play the Pistons, you'll likely hear Jalen Green get booed everytime he touches the ball in game.  And what are the boos going to be like when he is introduced for the starting lineups?
That one game at Little Caesars Arena (whenever that is) next season just became appointment watching for everyone in Michigan.
Sports Figures That People Love to Hate
Sports would be boring if you loved everyone. There always has to be a villain, and we've put together a list of prominent sports figures that a lot of people can't stand.