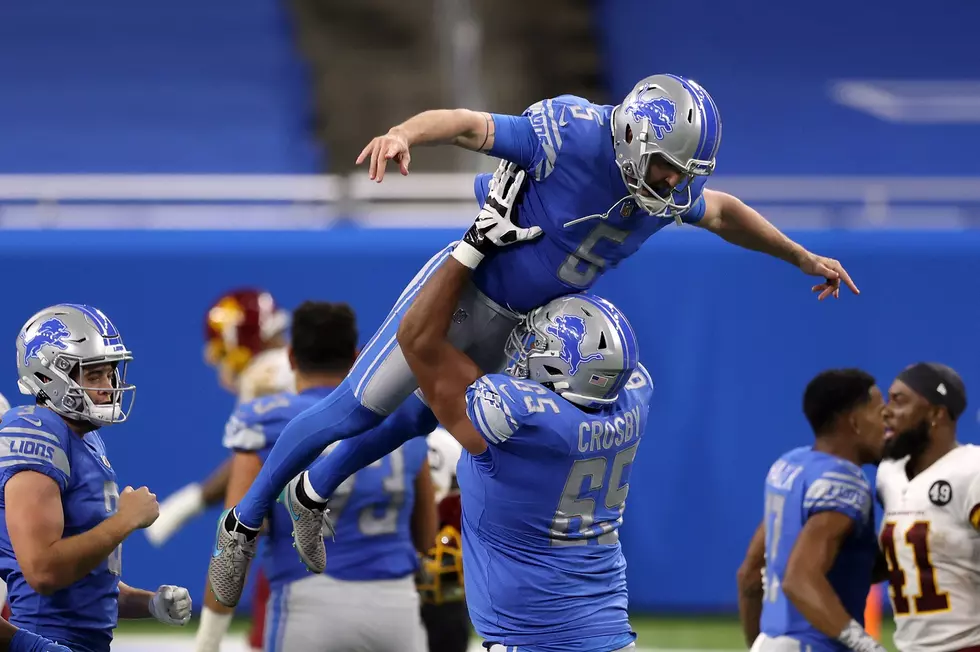 Free Beer for Detroit! Lions Kicker Matt Prater Gets Suds for the City
Getty Images
Detroit Lions Kicker Matt Prater is an NFL record breaker. He owns the NFL record for the longest field goal in NFL History. He hit a 64 yarder for Denver back in 2013. He also looks a lot like comedian Nick Swardson.
Yesterday, he set a record with his 59th field goal made over 50 yards... The New NFL record. Click here to see more on that. 
Prater and the guy who took his old job in Denver, Brandon McManus were challenged by Bud Light to see who could kick the longest field goal of the year. McManus actually attempted a 70 yarder this year but it was blocked. Whoever kicked the longest field goal won a free beer for everyone in their city.
Enter your number to get our free mobile app
NEXT: Here's What the Detroit Lions Need to Do in the Offseason
More From The Game 730 WVFN-AM