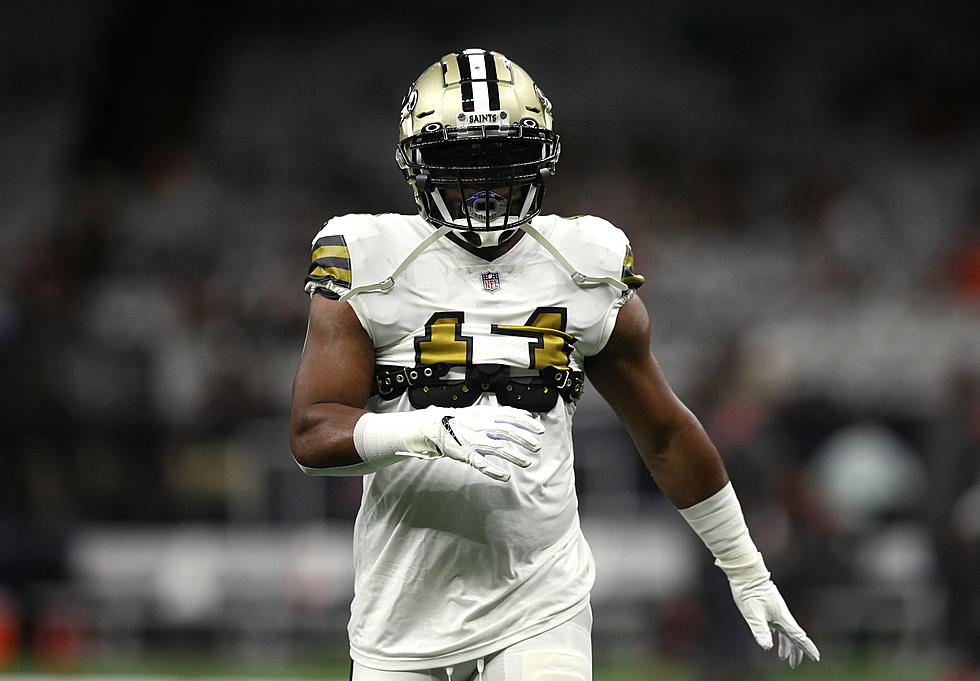 Flint's Mark Ingram Is The All-Time Leading Rusher For The Saints
Getty Images
Mark Ingram is originally from Flint, but he's locking his place in the history books with the New Orleans Saints.
Mark Ingram became the Saints' all-time leading rusher on Sunday during the Saints' loss to the Titans. Ingram went into the game on Sunday needing just 20 yards to break the team rushing record.
He ended up with 47 yards total on the day, and that meant his 6,143 rushing yards put him on the top of the Saints list.
Ingram was drafted by New Orleans in 2011 and had an incredible 8 years with the Saints before heading to Baltimore. After bouncing from Baltimore to Houston, Ingram found his way back to the Bayou this season.
With half of the season still left to play, Ingram now holds the Saints rushing record, and rushing TD record with 51.
Ingram talked after the game about what it meant to him to be in the Saints record book.
Ingram has been a great running back in the NFL, which is what everybody expected after winning the Heisman in 2009.
It's incredible to think about how far Mark has gone in his career since racking up rushing yards in Flint. Ingram has so many accolades over his career including the Heisman, a National Championship, three pro-bowl selections, and the 2009 Sporting News POY.
I think in Flint we sometimes take for granted the amazing talent that comes from our area. We are so used to having exceptional athletes and artists that we almost expect that success. That can be a good thing because kids grow up knowing they can achieve anything they want. I just want to make sure we never forget to celebrate the greatness that comes from our city.
15 Most Important Games In The Michigan vs Michigan State Rivalry
Michigan and Michigan State have been battling it out on the gridiron since 1898. You can imagine that playing each other for that long will lead to a pretty heated rivalry. The Michigan / Michigan State rivalry is one of the best in all of sports. There have been many moments that helped to build that rivalry over the years. Check out 15 of the most important games over the decades of the Backyard Brawl.
Sports Figures That People Love to Hate
Sports would be boring if you loved everyone. There always has to be a villain, and we've put together a list of prominent sports figures that a lot of people can't stand.
More From The Game 730 WVFN-AM