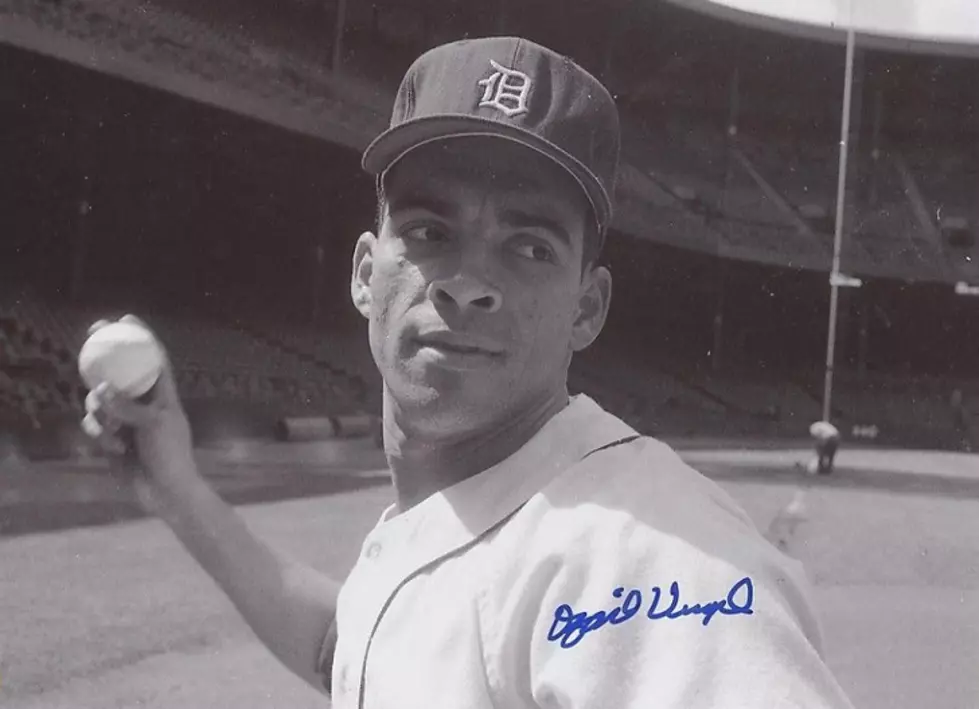 The First Black Player To Play For the Detroit Tigers, 1958
available @ worthpoint.com
His name is Ozzie Virgil. It was in June 1958 when he became the first black baseball player to be a member of the Detroit Tigers.
Ozzie was born Osvaldo José Virgil Pichardo in the Dominican Republic in 1932 and began his baseball career in 1956, playing third base for the New York (later San Francisco) Giants. Less than two years later, he was a member of the Tigers, again playing third base in a game against the Philadelphia Phillies on June 6, 1958 – becoming the first black player to play for the Tigers (see the ticket stub to that historic game in the gallery below).
According to Ozzie, "I don't believe the Tigers called me up because I was black, they called me up because I was a player. I was treated very well in Detroit. It was pleasant. I went through the minor leagues with guys like Jim Bunning and Hank Aguirre. They accepted me".
Ozzie was accepted and welcomed with open arms...but ironically, not by Detroit's black population. They were balking at liking Ozzie due to the fact that even though he was black, he wasn't a true African-American – he was from the Dominican Republic.
Ozzie played for the Tigers in 1958, and again from 1960-1961. From there he went to the Kansas City A's, the Baltimore Orioles, Pittsburgh Pirates, and back to the Giants in San Francisco where he finished his ball-playing career in 1969.
But Ozzie wasn't finished with baseball. For the nineteen years afterward – until 1988 - he coached for the Giants, Expos, Padres, and Mariners.
Still alive and feisty, Ozzie will turn 90 years old on May 17, 2022.
The First Black Player To Play For The Detroit Tigers
MORE DETROIT TIGERS:
Al Kaline
Willie Horton & Al Kaline
Ernie Harwell
Charlie Gehringer, Detroit Tiger From Fowlerville
More From The Game 730 WVFN-AM