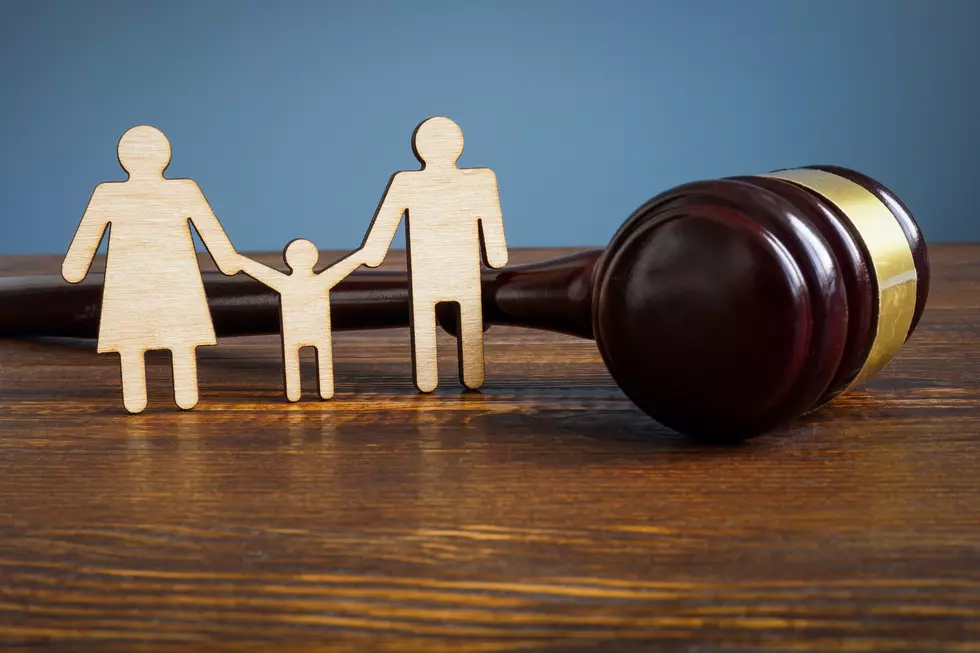 Top 16 Family Law Marketing Ideas
Getty Images/iStockphoto
As a family law practitioner, it's important to find ways to market yourself in ways that differentiate you from the competition. Without consistent family law marketing efforts, you may struggle to grow your practice and keep a consistent flow of cases coming through your doors. Don't let this be you!
Are you unsure about the best way to market and grow your family law practice? With a lot of family law marketing ideas available, it can be tough knowing which methods are best for you and your practice. This guide to family law firm marketing will help you understand all your different options, reach new clients, and take control of your personal brand. Start with the 16 ideas below, and reach out to the family law marketing agency experts at Townsquare Interactive to begin amplifying your results quickly and efficiently.
1. Family Law Attorney Website Design
Your website is often the first impression potential clients will have of you and your firm — typically at a time when they are feeling distraught about their life circumstances. Your competitors are likely using their websites to attract these clients, so if your site is outdated or doesn't show up in search results, you're missing out on potential leads. Here's where a professional-looking, easy-to-navigate family law firm website design comes into play, helping you:
Improve your search engine rankings so potential clients can easily find you online
Stand out from other lawyers in your community who don't have websites or don't update their content regularly
Build a relationship with people who find your content through search and might become future clients, even if they don't need you right away
Increase conversions of people who decide in seconds whether to stay on your site once they've found it
With Townsquare Interactive's family law attorney website design services, we can ensure your site keeps visitors' attention and gets them to take the next step, such as booking a call, adding their email address, or filling out a form. Once we've completed your website design, you'll have a site that is easy to navigate, attractive, optimized for conversions, and mobile-friendly to accommodate people browsing from their phones.
2. SEO for Family Law Firms
If you don't have a strategy for getting your law practice to the top of page one search results, you're missing out on potential clients and revenue. According to Search Engine Journal, organic search is often the primary source of website traffic for most businesses, and that's especially true for local businesses trying to get discovered by potential clients. As such, the first step to getting your family law practice noticed by prospective clients through organic search is having a Google Business Profile. It's free and easy to set up, and it helps you get found by customers who are searching for your type of business.
Keywords are another critical element of SEO for family law firms, given the types of queries a potential client might input in search engines. They might not be searching for "divorce lawyers" when they first consider hiring an attorney, for example. Instead, they could be searching for phrases like "do I need a lawyer for my divorce?" or "signs I need a divorce." Our team is experienced in SEO for family law firms and can conduct keyword research to help you rank for the keywords that are most likely to get you found by your ideal client. We'll also implement strategies like backlinking, content marketing, and monitoring your online reputation for new reviews.
3. Content Marketing for Family Law Attorneys
Content marketing is an umbrella term for all of the activities involved in creating, distributing, promoting, measuring, and optimizing content, such as blog posts, videos, infographics, and ebooks, with the goal of generating leads and sales for your business. It encompasses the full customer lifecycle, from attracting and generating leads through nurturing them through the sales process and retaining them as loyal clients.
A successful content marketing strategy can help you build trust with potential customers, drive traffic to your website, boost search engine rankings, and increase sales conversion rates. Content marketing for family law attorneys is a great way for family law practices to reach new clients as well as build their reputation and authority in the industry. Here are some of the most effective content marketing strategies for family law firms:
Publish blog posts on topics that matter to your target audience
Write articles on the same subject, but from a different angle or perspective than your competitors do
Create ebooks with tips and advice on topics relevant to your practice area
Develop online resources like checklists or calculators that help people make decisions about their legal issues, such as divorce
Build an email newsletter with current information about what's happening in the world of family law
4. Lead Magnets
Lead magnets are powerful types of digital content that you can use to capture email addresses and build your list of potential clients. These magnets may appear as a landing page or popup requesting a user's email address in exchange for a piece of free content. You can then use the email addresses you collect to further market your services.
The most common type of lead magnet for family law practices is a free guide or report. These can be about any topic related to the practice area, but it's important that they relate to issues clients are facing. For example, if your practice focuses on divorce, then a guide about filing for divorce would be an excellent lead magnet. If you focus on child custody cases, then a guide about visitation schedules would also make sense. Here's how you can use lead magnets to increase your email list and grow your family law practice:
Include a button with a strong call to action that users must click to access the free resource you're offering.
Send users to a thank-you landing page once they've completed their email registration. This page could include information on how to download their freebie, plus additional family law firm marketing such as a video explaining who you are and how you can help them.
Send new subscribers a series of emails, also known as email automations, to continue nurturing clients and building trust throughout the buyer journey. The Content Marketing Institute reports that automated emails drive 60% higher open rates and 200% higher click-through rates than batched emails.
5. Email Marketing
Along with email automations, you can create additional email marketing campaigns to connect with your audience and tell them about your practice. Here are some of the most important things to keep in mind for effective email marketing for family law attorneys:
Don't send too many emails. You don't want to overwhelm your subscribers with emails; instead, send a monthly newsletter. Your subscribers will appreciate the consistency and will know exactly when to expect your next message.
Include valuable content in each message. Make it meaningful so that people will actually read it and find it useful for them or their families.
Include links to helpful resources in your messages, such as articles or videos. If people find something interesting and relevant, they may click on those links and visit your website again for more information about family law issues or other areas of interest for them and their families.
6. Direct Mail
Direct mail is one of the most tried-and-true forms of family law advertising. You can send direct-mail postcards and brochures, targeted to certain demographics based on age, gender, marital status, and other factors. When done correctly, direct mail can be an effective tool for generating new clients while reminding existing clients that you're available if they need your services.
Use direct mail to advertise special services or discounts for clients, promote workshops or seminars, and keep your audience informed about any changes at your practice, such as new office hours or a new attorney on staff. Attorney at Law Magazine notes that direct mail has an advantage over other types of family law advertising in that it stands out from cluttered email inboxes in today's increasingly digital age.
7. Search Engine Marketing and Pay Per Click
Search engine marketing (SEM) and pay per click (PPC) advertising can help you increase your visibility in search results through the process of bidding on keywords that allow your website to appear at the top of search engine results pages (SERPs). This type of family law advertising enables you to create highly targeted campaigns based on a specific audience and budget. For example, you might want to reach only people searching for divorce lawyers in San Diego or child custody lawyers in Denver.
SEM can be quite effective because it's so straightforward: You simply bid on keywords that you want to rank for, and then your ad appears alongside the search results when someone searches for those keywords. When it comes time to choose which keywords you want to target, keep in mind that there are two main factors at play here: relevance and competition. Our experts can help you select the right keywords and push you to the top of SERPs.
8. Google Local Service Ads
Google Local Service Ads are ads that appear at the top of local searches on Google's SERPs. They're intended to help local businesses get their services in front of potential customers when they're looking for specific types of services or companies in their area. For example, if someone is searching for "family law attorneys near me," then Google Local Service Ads will serve up ads for local law practices based on that search term.
You can use Google Local Service Ads to:
Get found in Google Maps by people searching for local family law practices
Target people who are near your office or service area
Show up at the top of local search results when people search for keywords related to your services
9. Social Media Ads
Facebook and Instagram ads can be a cost-effective method of family law advertising.
You can create ads that target specific audience groups, such as people who live within a certain distance from your office or who have an interest in family law. You can also target people based on their interests, demographics, and location. Here are some tips for getting started:
Create a Facebook business page for your law firm. This is a must if you're going to advertise on Facebook, allowing you to create ads, customize your family law advertising campaigns, and target and boost posts to reach more people in your community.
Customize the page with your firm's logo and contact information to make it look professional and trustworthy.
Create an ad account on Facebook using the same email address as your business page.
Facebook and Instagram ads can be complex, and it can be helpful to have an expert family law marketing agency doing the work to create your ads, help you set a budget, and target the right audience.
10. Social Media Posting
It's important to post regularly on social media to help grow your family law practice. Social media is an easy way to connect with potential clients and build an engaged community around your firm. Here are some ways you can use social media to market your family law practice:
Create a Facebook group for people looking for family legal services in your area. You can post on family law matters and offer helpful resources to group members. You can also host online or live events and include information about any upcoming events at your practice.
Post articles about family law issues on LinkedIn to build your credibility among attorneys and other professionals. You can also share articles written by other attorneys or legal professionals who write about issues related to family law matters such as divorce, child custody, and adoption.
Post regularly to give people a reason to come back to your page and see new content. Posting at least once a day is ideal.
11. Business Tools
Customer relationship management (CRM) is a way to organize and manage your customers' information. The goal is to make it easier for you to communicate with them, keep track of their interests and needs, anticipate their future needs, and continue marketing to them. There are many CRM systems available, but here are some of the main features you'll find with Townsquare Interactive's technology:
Online scheduling that allows clients to schedule their own appointments online
A customer payment portal that provides payment and invoicing solutions
CRM tools to store and manage all your contacts in one place
Drag-and-drop email templates to send special offers and request online reviews
A branded, secure online customer portal that organizes and stores clients' appointments, invoices, and other documents
12. Review Responses
Some potential clients may be reading reviews before contacting you. It's important that you take the time to respond to each review, good or bad. It's also a good idea to ask clients for reviews once they have used your services.
The best way to respond to online reviews is by being honest and genuine. If there was a problem with your service, don't make excuses or try to blame another person or company. Instead, openly admit that something went wrong and explain what steps you are taking to correct it in the future. This shows potential clients that you are willing to own up to mistakes and not blame someone else for problems that occur during the legal process. Respond to positive reviews, too; be sure to thank people for taking the time to provide feedback.
13. Ad Retargeting
Ad retargeting is a way to reach people who have already expressed interest in your law firm. It's a form of online advertising that uses cookies or other technology to track your visitors' web activity and serve ads based on their interests and previous visits to your site.
For example, if someone visits your website, reads about divorce in New York, clicks on an article about child custody, then leaves the website without taking any action (such as filling out a contact form), you can retarget them with ads for child custody lawyers in New York City. This way you can reconnect with visitors who didn't convert into leads or clients yet but still showed enough interest in your services that they would be likely to convert if presented with additional information or offers.
14. Co-Market With Other Businesses
Co-marketing is a great way to increase your exposure and reach potential clients. Co-marketing is simply when two or more non-competing businesses work together to provide referrals to each other. In the world of law, this can mean working with other professionals in related fields or creating partnerships with other organizations that serve people in your area.
The benefits of co-marketing for your family law firm include increased exposure and more leads from businesses that have clients who would benefit from hiring you as their attorney. One way to find such partnerships is through local chamber of commerce events and other business networking groups.
15. Create YouTube Videos
By creating YouTube videos, you can give people advice about what they should do in certain family law situations. This is a great way to build trust with potential clients and get them coming back for more information.
You can also create short videos answering different frequently asked questions and post them on your social media sites or forums like Reddit or Quora, as well as on your own website. These kinds of posts tend to generate a lot of traffic because they answer questions that people commonly have about family law matters.
16. Start a Podcast
The best way to market your family law practice is by being yourself — and one of the most effective ways to do this is by starting a podcast. Podcasts are on-demand, so listeners can listen whenever it's convenient for them. It's also easier than ever to start a podcast, making it one of the fastest-growing forms of family law marketing.
Here are five reasons to start a podcast:
Podcasts are an opportunity to establish yourself as an expert in your field
They're a good way to promote your business and build relationships with potential clients
Podcasts are great for marketing because you can share them on social media platforms like Facebook, Twitter, and LinkedIn
If you're not comfortable speaking in front of a large audience, podcasting provides an opportunity for you to build confidence
Conclusion
Family lawyers are an invaluable resource for many families dealing with the emotional and stressful issues of divorce, premarital agreements, and child custody matters. But to retain these clients, handle future issues in a timely manner, and give more value to your clients, you'll have to market yourself. The family law marketing ideas above will help you get started; however, hiring an experienced family law marketing agency can help you grow your family law practice quickly and affordably while avoiding many of the common missteps of family law marketing.
Now more than ever before, family lawyers need effective ways to get the word out about their services. Townsquare Interactive offers a range of services that give family lawyers the resources they need to succeed. We collaborate with clients to develop strategies that fit their unique priorities, goals, and needs, driving more traffic to their sites with innovative digital marketing strategies. To find out more, click the button below.
More From The Game 730 WVFN-AM