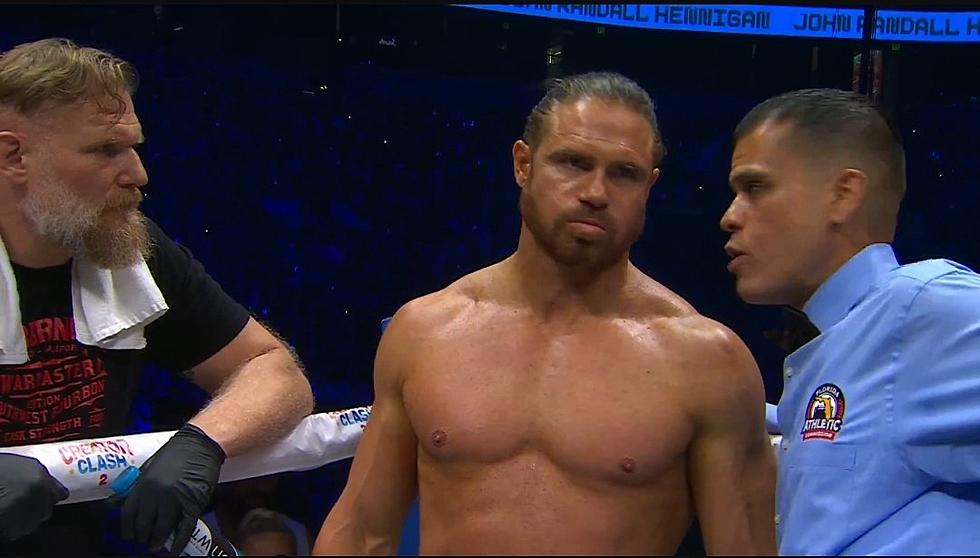 Ex WWE Star has Made a Switch to Boxing
Photo Credit: Twitter/@WONF4W
With the birth of Jake Paul's boxing career, we have seen a multitude of others pick up the gloves and step into the squared circle. Paul made it to where non-boxers can get into the boxing world, make money, and if good enough go pro.
We now have another entertainer stepping into the world of boxing. Well he isn't just an entertainer, he is a sports entertainer or more commonly known as a wrestler. Former WWE Superstar John Morrison has become a boxer. And in his first boxing match not only did he win but he knocked out his opponent Harley Morenstein from Epic Meal Time!
Morrison's match was a part of the content creator/YouTuber/entertainer boxing series known as Creator Clash 2. After his match, Morrison said that the Paul brothers Jake & Logan weren't worth his time as they both lost their last matches. So Morrison went after the man who beat Logan Paul and his business partner with the sports drink Prime. He called out none other than KSI. KSI is also a part of this creator boxing series. He is the owner of Misfits Boxing which is partnered with the boxing giant DAZN.
Morrison knows how to enter a match in style. Not only was his ring attire dope, but he had a star-studded entourage accompany him to the ring. Morrison was accompanied by a slew of famous wrestlers that ranges from Hacksaw Jim Duggan to LA Knight to Karrion Kross to Jake Hager(formerly known as Jack Swagger) among many others.
Due to his time in the WWE, Morrison knows how to promote a fight and draw heat from the fans. If you're KSI, this is someone you can be confident in holding up their end of the deal by getting butts into seats if they do fight. However, this is someone that I believe can not only beat him but beat Jake and Logan Paul as well. So it will be interesting to see if any of them will fight Morrison. One thing that is for sure, is I will be watching.
Pro Athletes From the Acadiana Area
Louisiana has produced some of the best pro athletes in the world, especially in Acadiana.
More From The Game 730 WVFN-AM