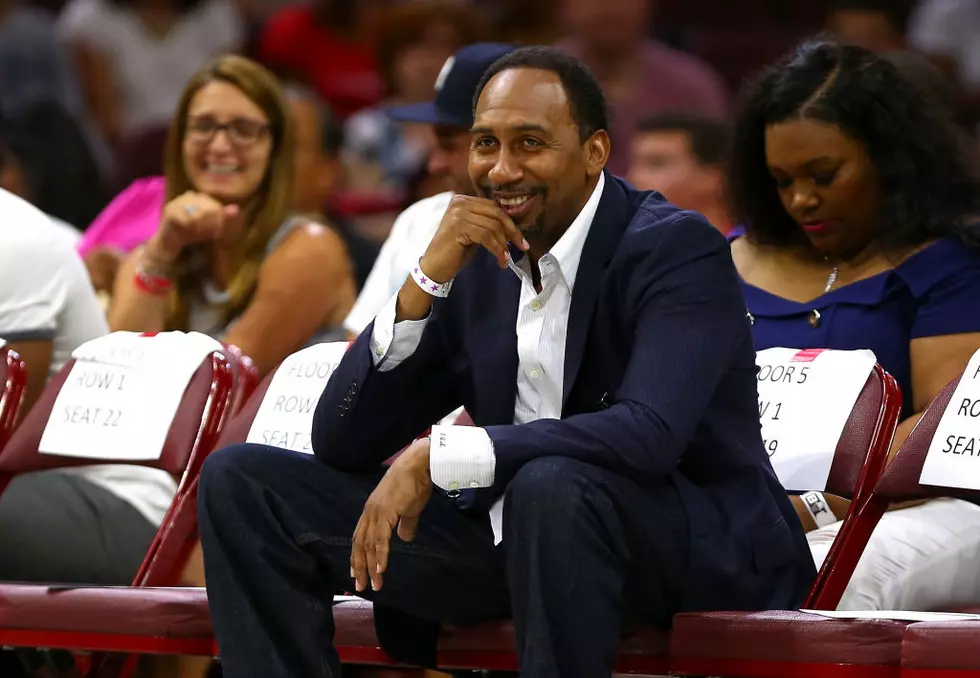 Draymond Green's Mom Is Not Playing With Stephen A. Smith
Getty Images - Mitchell Leff
It's no secret that Mary Babers-Green, mother of NBA all-star Draymond Green is among the most active NBA family members on Twitter.
With that Twitter account, she holds no thoughts to herself as to her opinions of her son's games...even if she has to survive a dying phone.
Normally, her feed is pretty good for laugh or at the very least showing people where her son got his infamous trash-talking skills from.
From time to time, however, some of her tweets cause people to wonder if she's placing blame unfairly. This was the case with one from Thursday which seemingly questioned Kevin Durant's play during a Game Two blowout to the Rockets..
That being said, ESPN host Stephen A. Smith decided it would be a good idea to divulge his own theories as to why Babers-Green is so outspoken.
Of course, in true Twitter fashion, she had some words in response to Smith opining.
More From The Game 730 WVFN-AM