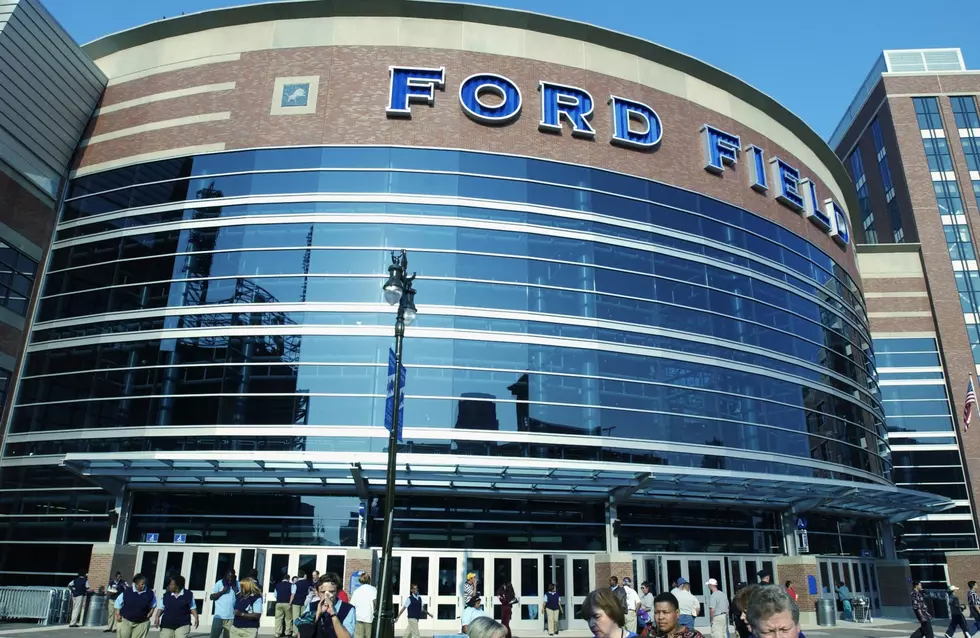 Detroit To Host 2027 Men's Basketball Final Four
Getty Images
The NCAA announced on Tuesday that Detroit's Ford Field will host the 2027 Final Four of Men's Basketball:
This will be the second time that Ford Field has hosted the Final Four of men's college basketball.  The Final Four came to Detroit in 2009.  That's where North Carolina defeated Michigan State in the championship game.
Detroit (and southeastern Michigan) has hosted other NCAA Tournament games through the years.  Ford Field hosted the Midwest Regional finals in 2008.  The now-demolished Palace of Auburn Hills hosted the Midwest Regional in 2000.  It also hosted a first/second round session on three occasions.  Also, the old Pontiac Silverdome hosted a regional in 1988 & 1991.  Little Caesars Arena hosted a first/second round session in 2018 and will host the Midwest Regional finals in 2024.
And let's not forget the legendary 1963 Mideast regional at Jenison Fieldhouse in East Lansing.  That featured eventual National Champion Loyola-Chicago and SEC champion Mississippi State playing each other in "The Game of Change".
When Las Vegas hosts the Final Four in 2028, it will be the first time that Sin City will be hosting men's basketball's premiere event.  Indianapolis last hosted the Final Four in 2020.  And Dallas last hosted the Final Four in 1986.
This year's Final Four will be played at NRG Stadium in Houston.  In 2024, Glendale, Arizona's University of Phoenix will be the host.  In 2025, San Antonio's Alamodome will host for the fifth time since 1998.  And in 2026, Indianapolis will host for the eighth time since 1980.
Adreian Payne at Michigan State
Here are some stats and info highlighting Adreian Payne's time with Michigan State basketball.
More From The Game 730 WVFN-AM