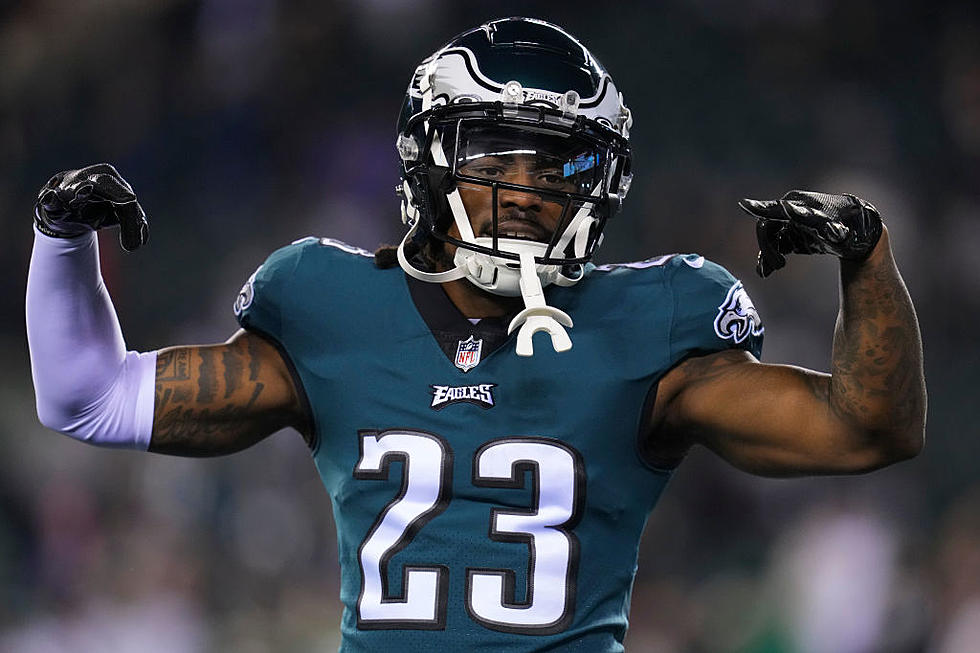 Now You Know Why The Detroit Lions Were Able To Get C.J. Gardner-Johnson For So Cheap
Getty Images
It's just the second full day of training camp and the Detroit Lions are already off to an inauspicious start to the 2023 season.
C.J. Gardner-Johnson, one of the best free-agent defensive backs this offseason who the Lions surprisingly signed, had to be carted off the field with a knee injury. Worse, the incident that led to Gardner-Johnson's exit from training camp was of the dreaded non-contact variety.
And worse yet, Gardner-Johnson was apparently emotional after suffering the injury, leading to several of his teammates attending to him for support. That's a scene fans often associate with a serious injury.
But it sounds like Gardner Johnson avoided a devastating setback. ESPN's Field Yates reported that scans showed no serious injury.
The Lions stunned the NFL late in the first week of free agency this offseason when they signed Gardner-Johnson, whom many considered to be the best safety available. An even bigger surprise was the cap-friendly deal Detroit struck with Gardner-Johnson — one year with $6.5 million guaranteed, and up to a maximum of $12 million with incentives. That's about half the going rate for top-tier defensive backs like Gardner-Johnson, who, by the way, led the NFL with six interceptions last season.
He recorded those six picks in just 12 games in 2022, too, which makes it even more impressive. But it also hits on at least part of the reason why Gardner-Johnson was available in the first place, and why the Lions were able to get him on the cheap.
Gardner-Johnson has missed a lot of time with injury over the past two seasons. Last year, he missed the aforementioned five games with a lacerated kidney (yikes). The season before, he missed four games with a knee injury.
Philadelphia reportedly let Gardner-Johnson walk because the two sides weren't close in contract negotiations. But you have to figure the injuries had something to do with the Eagles' decision. The same goes for the rest of the NFL, which obviously disagreed with Gardner-Johnson's self-diagnosed valuation, and that's ultimately why he settled for a one-year prove-it deal with the Lions.
10 Burning Questions About The Detroit Lions
NFL Books Detroit Lions For 5 Nationally Televised Games In 2023
The Lions' meteoric rise has captivated their fans. It's apparently captivated the NFL, as well.
The league has reportedly scheduled Detroit for five nationally televised games this coming season. The last time the Lions had even a single primetime game was in 2018.