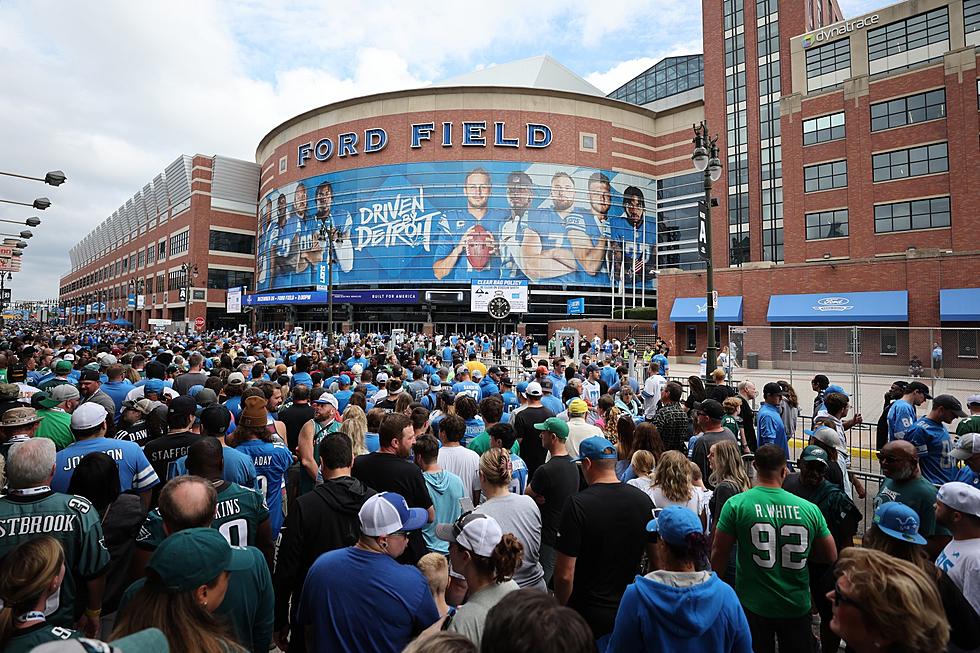 Detroit Lions Announce Alternate Helmets To Be Worn In 2023
Getty Images
In a tweet from Wednesday morning, the Detroit Lions announced that will be wearing an alternate helmet at some point during the 2023 season:
The team has not announced what game of games that they will be wearing the headgear, that is expected before the season begins.
As you can see in the tweet, the helmet features the "old school" logo that the Lions have used at various times throughout their history.  It is shown sitting atop a Honolulu Blue and silver Ford Mustang vehicle.
The Lions have also announced that they will be wearing alternate uniforms for some games in 2023.  And they're expected to have new uniforms for the 2024 season.
The National Football League is allowing teams to wear alternate uniforms and helmets together for certain games.
The Lions open the 2023 regular season on September 7th against the World Champion Kansas City Chiefs in Kansas City.
You can find other pictures of the new helmet here, courtesy of detroitlions.com:
https://www.detroitlions.com/photos/detroit-lions-alternate-helmet-photos#30c22565-2a26-429b-aeed-ee8ec71d75d3
The 10 Worst First Round Picks In Detroit Lions History (Since 1980)
More From The Game 730 WVFN-AM