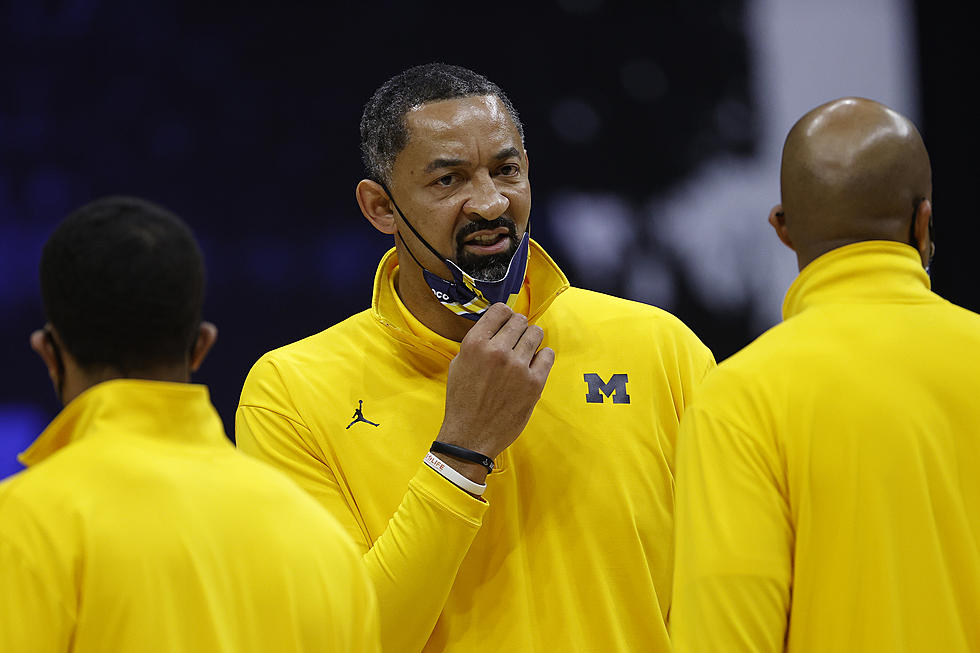 Despite Painful Loss, M Fans Should Be Grateful
Getty Images
Nobody likes losing in the NCAA tournament, especially when you've just played the worst game possible, but Michigan fans should look back at this season with joy, not anger.
Michigan's Wolverines were knocked out by the UCLA Bruins Tuesday night, in a game that seemed to be very winnable. There were times when it almost seemed like UCLA was saying 'Here, take this game, we don't want it!'
But Michigan couldn't take it, and fell 51-49, after two late missed shots by Mike Smith and Franz Wagner.
But no matter how painful the end was, the joy was in the journey for this team.
They were not terribly highly regarded as the season started, and looked awful in an early game against Oakland University, leaving many to wonder what the season held in store for them, a hodge-podge of transfers and younger players.
But suddenly, this group jelled before our very eyes, and suddenly the acquisition of players like Smith from Columbia of the Ivy League and Chaundee Brown from Wake Forest were considered brilliant.
The Wolverines went on a tear in the Big Ten, winning eight of nine games, before play was suspended by the school for more then three weeks due to Covid-19.
Many thought the down time, during which the team could not work out or practice together, would be the death of them, but they returned with a huge win at Wisconsin, and held on down the stretch to win the Big Ten regular season title, and a number one seed in the NCAA East Division.
They were the only Big Ten left when they went down Tuesday, and still had a shot to win it, despite playing one of their, if not their worst game of the year.
So I am grateful for the wild ride this team took us on, from the return win at Wisconsin, to a nationally televised win over Ohio State in Columbus, to an exciting, heart pounding win over LSU in the Sweet 16, this was a great season.
Under special eligibility rules for Covid-19, every player on this year's team can come back for another season, so maybe next year will be extra special, who knows? In the meantime, thanks for the memories!
CHECK IT OUT: 100 sports records and the stories behind them
More From The Game 730 WVFN-AM