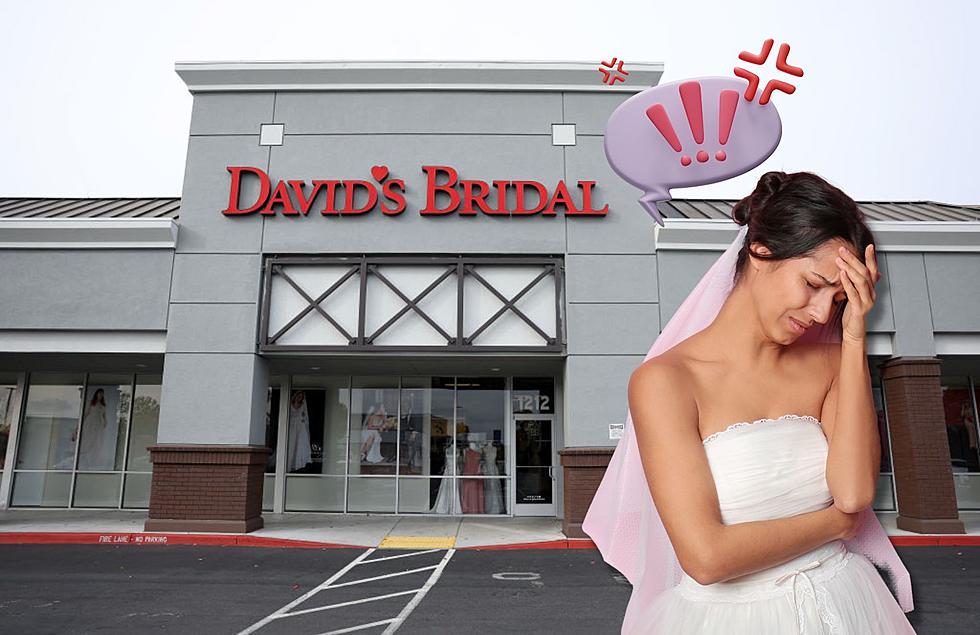 Davids Bridal Files for Bankruptcy, What Does That Mean for Michigan Brides?
Getty Images / Canva
It's about to be wedding season here in Michigan, which means brides all over the mitten are trying to button up details, get decorations, and find the perfect dress for their special day. And even with the uptick in weddings that were delayed with the pandemic, the business wasn't enough for retail wedding store, David's Bridal, because the company filed for Chapter 11 bankruptcy on Monday.
In fact, experts say about 1 in 4 brides get their dress from David's Bridal, and I'm one of those brides:
I got married at the end of 2022, and to be honest, I didn't see or suspect the company was having any problems based on my experience in the Portage store. I've also bought several bridesmaids dresses from them too, so I assumed business was good.
But David's Bridal says they've been hurt by a lot of different factors, including the US's inflation and growing competition from online retailers / secondhand retailers. There has also been a trend that women spend less by getting simple, less traditional dresses, which makes them factor David's Bridal out of their big decision.
What will happen to David's Bridal locations in Michigan?
If you're shopping David's Bridal, or considering doing so soon, you don't have to panic.
As of right now the company says they plan to keep their nearly 300 stores and website operating. They also plan to fulfill all customer orders as they searches for a buyer for the company. It will also honor gift cards, returns and exchanges. But if David's Bridal is not able to find a buyer, it could have to close all stores and liquidate.
So for now, our stores are safe in Michigan, but unless things turn around, this may be their final wedding season.
Michigan Wedding Photos: 1800s-1950s
More From The Game 730 WVFN-AM