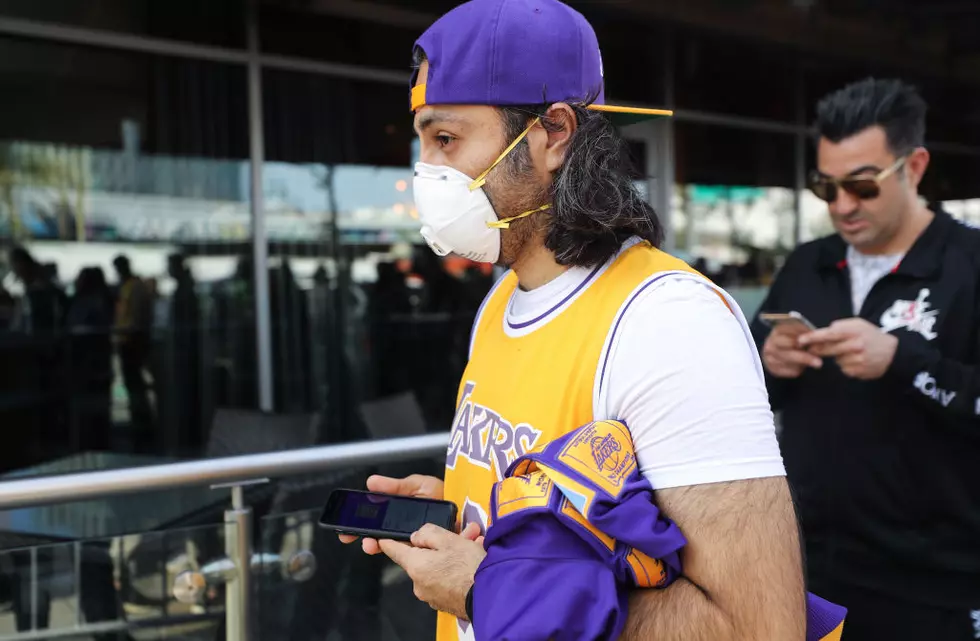 Coronavirus & Sports: NCAA, NBA, & Wrestlemania
Getty Images
The Coronavirus is beginning to impact all aspects of your life. Including the sports world. From the NBA all the way to Wrestlemania.
According to the NY Times, the NBA sent a memo to teams on Sunday advising them on how to handle the rapid spread of the coronavirus. Suggestions included that players should opt for fist bumps instead of high-fives when interacting with fans. The memo also suggested players steer clearing of borrowing items like pens and markers from fans when signing autographs.
 Precautions should include cancelling all auxiliary events that put players in contact with crowds such as meet and greets  and press events.  In regard to the NCAA's March Madness Tournament and other athletic events, there should be a serious discussion about holding competitions without an audience present. (NCPAnow)
And now, for the first time ever, maybe even canceling WRESTLEMANIA?!?
During a luncheon last week hosted by Raymond James Stadium, site of WrestleMnaia 36, Stephanie McMahon and city officials discussed the possibility of the coronavirus affecting WWE's biggest show of the year.

Stephanie McMahon made sure to note "and if necessary, enact those measures." (Forbes)
Enter your number to get our free mobile app
More From The Game 730 WVFN-AM