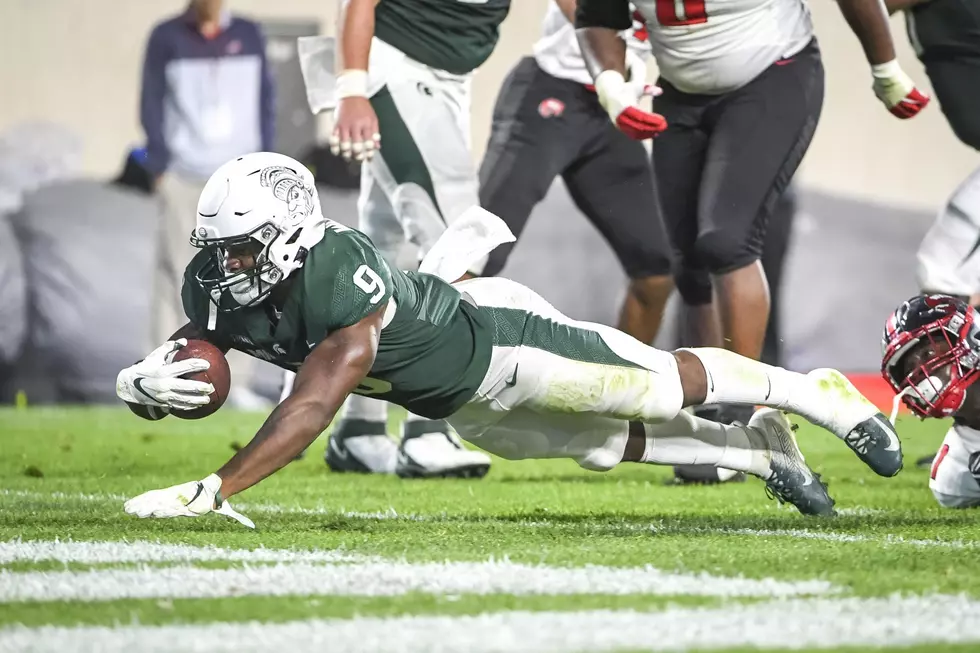 College Football Preseason Honors: BIG FREAKING DEAL!
Getty Images
With the annual Big Ten Football Media Days going on this week at Lucas Oil Stadium in Indianapolis, I got to thinking about a few things.  First, the positive:
I'm glad football is getting closer.  It sure beats talking about the miserable Detroit Tigers.
And these get-togethers get fans and media hyped up about the upcoming college football season, set to start in late August.  Many fans around these parts favor college (and high school, for that matter) football over the NFL.
Now the negatives:
You get the preseason honors list for each conference and the watch lists for various postseason awards nationally.  From the Heisman Trophy on down.  What does it all mean?  Answer:  Absolutely NOTHING!!!  Why, you ask?
We don't know who's going to get hurt.  We don't know who's going to have a disappointing season.  And we don't know who's going to rise from relative obscurity (see Michigan State's Kenneth Walker last season, seen above) to become an All-American and a legitimate Heisman Trophy candidate.
Look, all the players on the Big Ten Preseason Honors list are very good players.  We know that.  C.J. Stroud, Jayden Reed, Blake Corum, and Aidan O'Connell are all excellent.  But will they follow it up in 2022?  We don't know for sure.  They might!  But we don't know yet.
You don't see the National Football League put out official preseason lists for the NFL Most Valuable Player.  Fans and media let the season play out for several before coming up with legitimate candidates for that.  As well as the NFL Defensive Player of the Year, Coach of the Year, etc.
The same should be true in college.  Let's wait until October 15th or so before coming up with real and legitimate Heisman Trophy candidates or (Name your conference) Players of the Year.  No more September Heisman winners (you see it every year, we're guilty of it in the media).  All the preseason watch lists you see now in July and August is a colossal waste of time and energy.  Like the title says: BIG FREAKING DEAL!!!!
Just my opinion, what do you guys think?
4 Big Ten Football Realignment Possibilities
The NCAA now allows conferences to choose their own way of determining conference championship game representatives. In light of that, and reports that the league is considering other structural and scheduling changes, we've come up with four distinct realignment possibilities for the Big Ten in football.
More From The Game 730 WVFN-AM