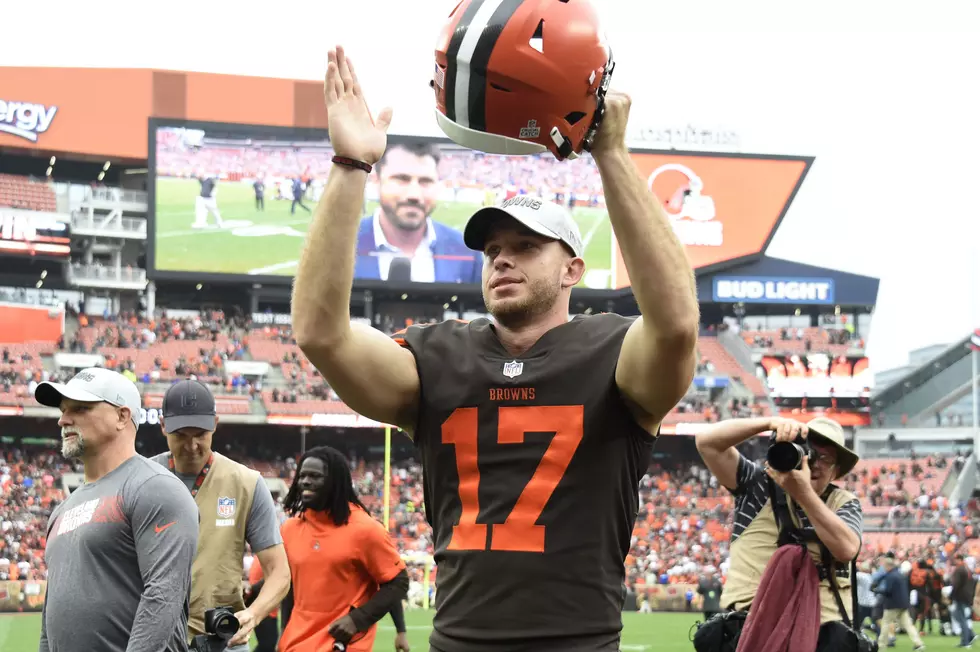 Cleveland Kicker Raising Money For Flint Water Crisis
Getty Images
Greg Joseph is the kicker for the Cleveland Browns, but he's dedicated his time recently to helping people in Flint.
This has hit me especially hard as an athlete, as clean drinking water is something we often take for granted. My teammates and I couldn't imagine going into a workout, practice or a game without water. Water is a basic necessity for life, so we are going to do our part in helping the Flint community.
Joseph goes on to say that the money raised will go toward buying cases of water that he plans on delivering to Flint when the goal is met.
The goal is only $1,500 dollars, but the awareness is worth much more than that. Everywhere I go, everyone thinks that the Flint Water Crisis is over, and that everything is OK now. This will help remind people that the crisis is far from over, and there are still many people dealing with it today.
Unfortunately the Lions only play the Browns during the pre-season this year on August 29th, and the game is in Cleveland. I had hoped that he could hear a roaring ovation inside of Ford Field for what he's doing for Flint.
More From The Game 730 WVFN-AM