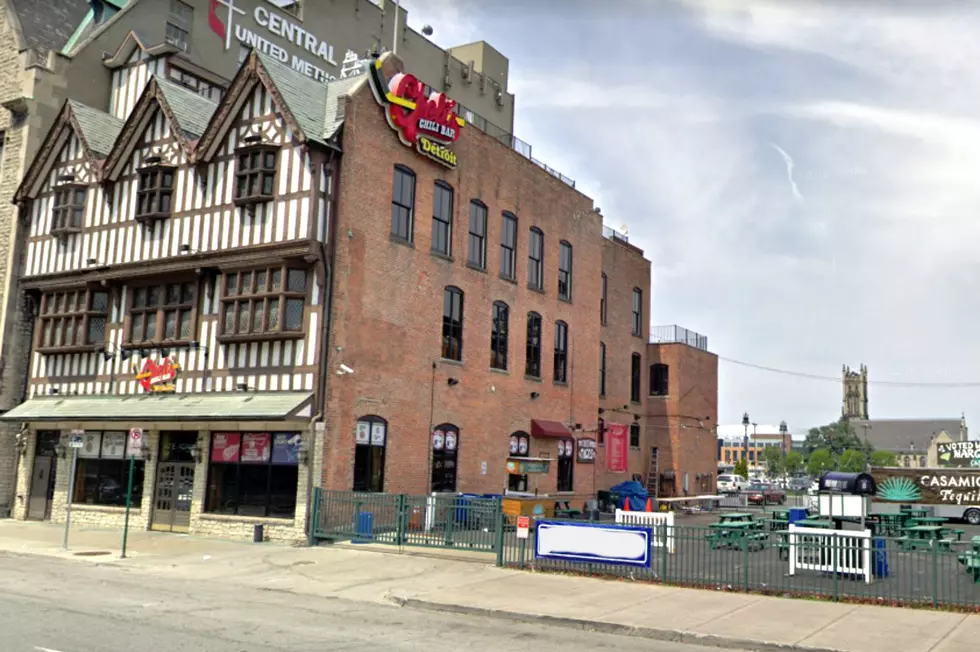 Cheli's Chili Bar Detroit Closing This Month
GoogleStreetView
A favorite Detroit tailgate and post game party spot will be closing their doors in November.
Cheli's Chili Bar has been a staple of Detroit sporting events since they opened in 2006. Chris Chelios had become a Detroit icon during his championship years with the Redwings, and parlayed that into a hugely successful bar/restaurant.
The location definitely didn't hurt things either. Cheli's is across the street from Comerica Park, and has been a key part to the resurgence of downtown Detroit.
The final weeks of Cheli's will be filled with events to celebrate the great times they have enjoyed.
Chris Chelios has announced that he is moving back to Chicago to be close to his mother.
I don't think it will be long before a new tenant takes advantage of the available building, and I'd be surprised if plans are not already cemented in place on what is going to occupy the space.
I have a ton of personal memories of Cheli's, but most of them are blurred by the masses of people and drinks that were enjoyed. I've never seen the place as packed as the Tigers World Series game 4 in 2012. The Tigers were swept, and it was freezing cold so tons of people poured into Cheli's both before and after the game.
I'm sure that Chelios did his part to make sure the space will have the same type of atmosphere as it does now.
More From The Game 730 WVFN-AM