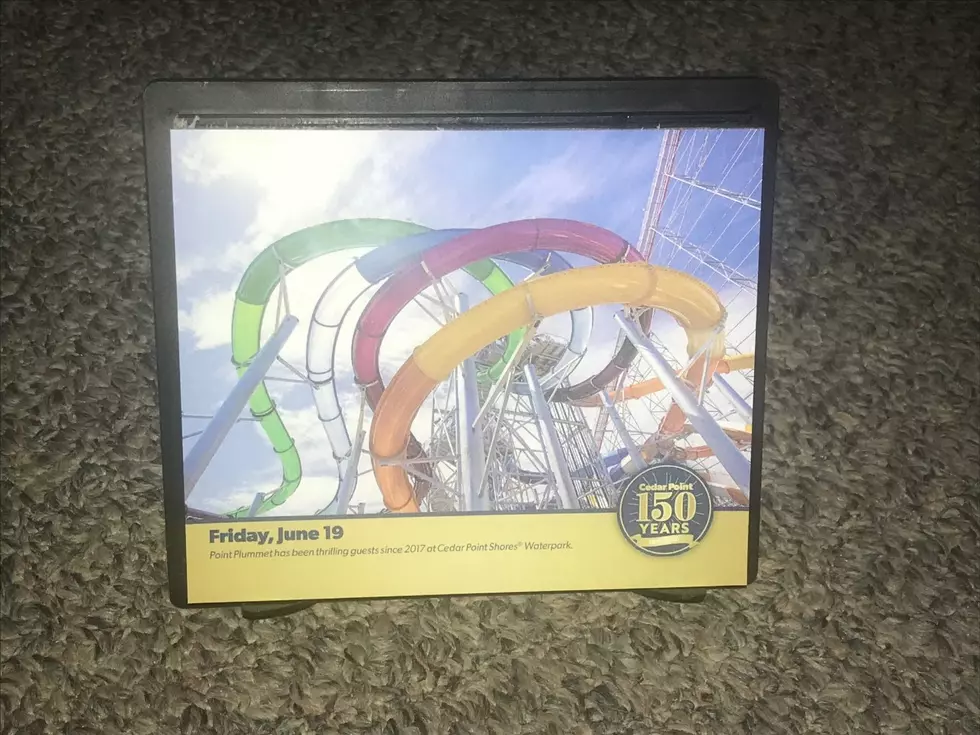 Cedar Point Gets Permission To Reopen from Ohio Governor
Photo courtesy of Stephanie McCoy-Cedar Point 150 Years Celebration Calendar
In January of 2020, I received this Cedar Point 150 Years Commemorative Desktop Calendar in the mail at work. Yep, it was back in 1870 when Cedar Point opened as a "public bathing beach" and this year was supposed to be the 150 Years Celebration of Cedar Point. However, as we all know, those plans changed dramatically due to the coronavirus pandemic.
Back on March 10th, Cedar Point posted information on their website regarding their 150 Years Celebration. They announced that their 150th anniversary season was going to kick off with a retro style with 'Just for Fun Weekend' on Saturday & Sunday, May 2nd & 3rd. They also announced details about an exclusive event for their Platinum Passholders on May 6th and 7th. Then, of course, everything changed because of the coronavirus pandemi and it was on May 8th, when Cedar Point posted on their website that all of their plans for their 150 Years Celebration would be postponed until 2021.
Now, here's some good news. Just last week, Cedar Point announced on their website that their parks in Ohio which include Cedar Point and Kings Island, have been cleared to reopen on Friday, June 19th by the Ohio governor. There hasn't been an official date posted on the Cedar Point website, yet. So, that date is still tentative at this point. But, we'll certainly cross our fingers.
UPDATE as of 6/9/2020: According to the Cedar Point website, here are their tentative opening dates:
July 9 – 10: park open to 2020 Cedar Point Season, Gold and Platinum Passholders only
Beginning July 11: park open to Cedar Point Resorts guests and 2020 Cedar Point Season, Gold and Platinum Passholders
Already announced: Cedar Point's Hotel Breakers and Lighthouse Point RV sites will be open June 12 – 27, prior to Cedar Point's opening
Enter your number to get our free mobile app
Vintage Roller Coaster Pictures
More From The Game 730 WVFN-AM