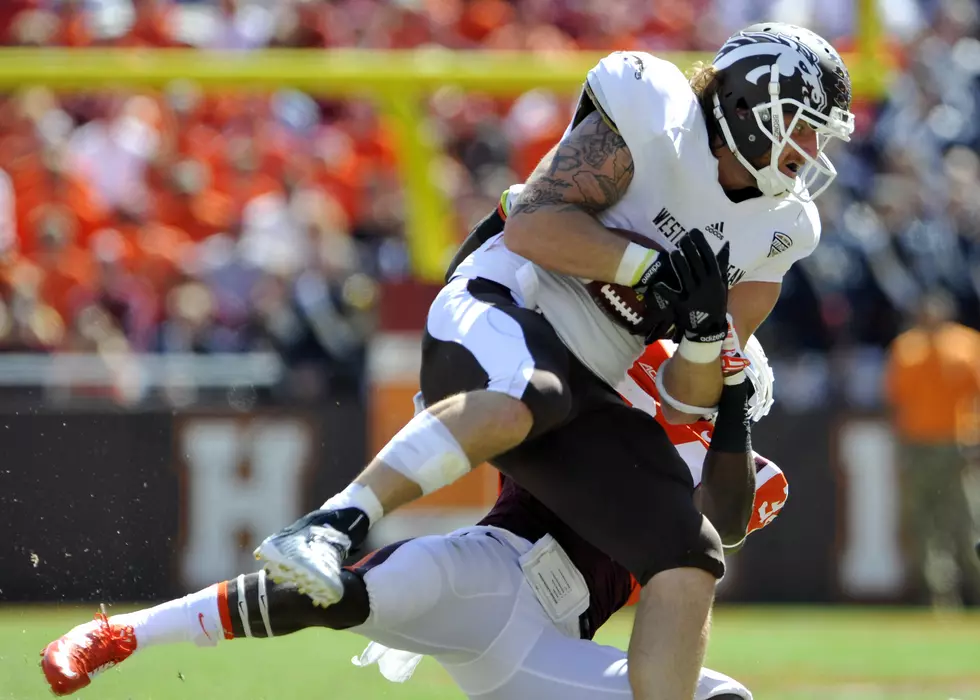 Heartbreaker: Broncos Lose Bowl Game On A Last Second Field Goal
(Archive Photo by Michael Shroyer/Getty Images)
This one is going to sting for a while. The Western Michigan Broncos had leads, had opportunities, to win the First Responder Bowl, but at the end, lost on a game winning field goal as time expired, to Western Kentucky.
The game, in Dallas, was tight all afternoon, with the lead going back and forth. The Broncos opened the scoring in the first quarter with a field goal. The Western Kentucky countered with a touchdown to make it 7-3. A WKU field made it 10-3. WMU then tied the game with an 88 yard Kareem Ali interception run back for a touchdown. It's the longest interception run back in playoff game in WMU history.
WKU missed a FG to take lead going into halftime.
After the half, Jon Wassink connected with DaShon Bussell for a touchdown and a 17-10 lead. Western held that lead until the fourth quarter, when WKU again tied the game with a touchdown. Bronco kicker Thiago Kapps put Western ahead again 20-17, only to see WKU tie the game yet again.
Western had a chance at the end, but their drive stalled drive on downs. WKU ended up with the ball on their own 30, and was able to put themselves in position for the game winning kick.
Western finishes the season at 7-6. The Hilltoppers at 9-4.
More From The Game 730 WVFN-AM