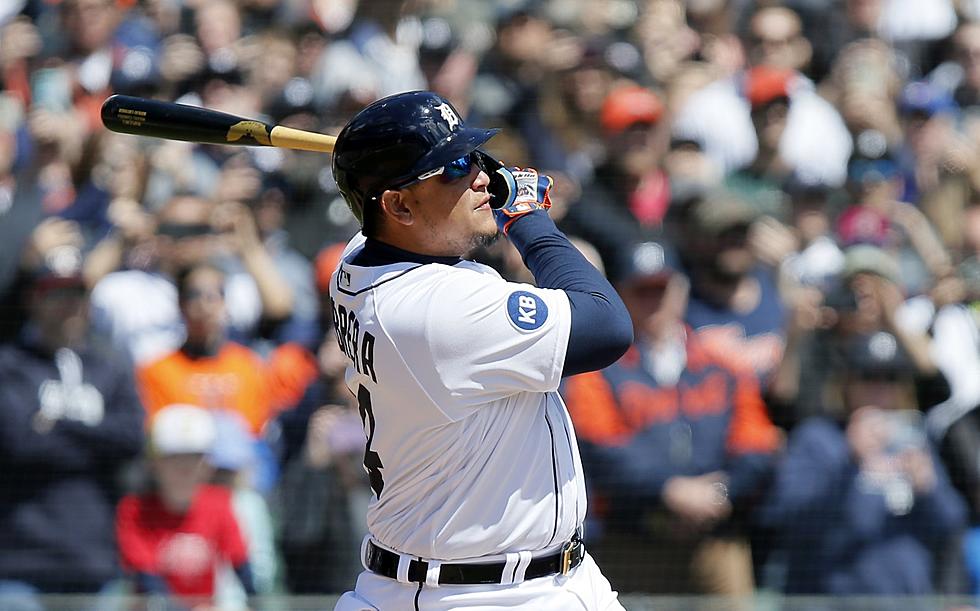 Brock's All-Time MLB Starting Lineup… With A Few Additions
Getty Images
Miguel Cabrera's chase towards 3,000 hits has me thinking nostalgic this week.  And I was thinking "Where does Miguel Cabrera (pictured above) rank among the all-time greats?"  And, "Would he make my all-time starting lineup in baseball?"
Now, I could've gone back and put Babe Ruth or Mickey Mantle or someone like that, but I had to restrict it to players who I either actually saw play in person or on TV while they were active players.  So, for arguments sake, let's go as far back as 1980 (when I started watching baseball with the 1980 World Series, won by the Philadelphia Phillies over the Kansas City Royals in six games).
I wanted to construct the lineup as to how I would manage a game.  I did take into account whether he was a left-handed hitter or a right-handed hitter, so I had to make an adjustment or two to my original order.
And you can't have a baseball team without a starting pitcher, a closer, a pinch-hitter (for special situations), and a manager.  And I picked a guy who could manage this great team that you'll see below.  If you can manage in New York successfully, you can manage my team anytime.
Brock's All-Time MLB Starting Line-up
Some of my picks may be controversial (No Barry Bonds, Roger Clemens, or Pete Rose).  And I didn't include Willie Mays, Hank Aaron or other old-timers because I didn't see them play.  I wasn't born yet in most cases.
But if you disagree with my picks, let me know.  I welcome your thoughts.  Let me hear you in the comments.
More From The Game 730 WVFN-AM