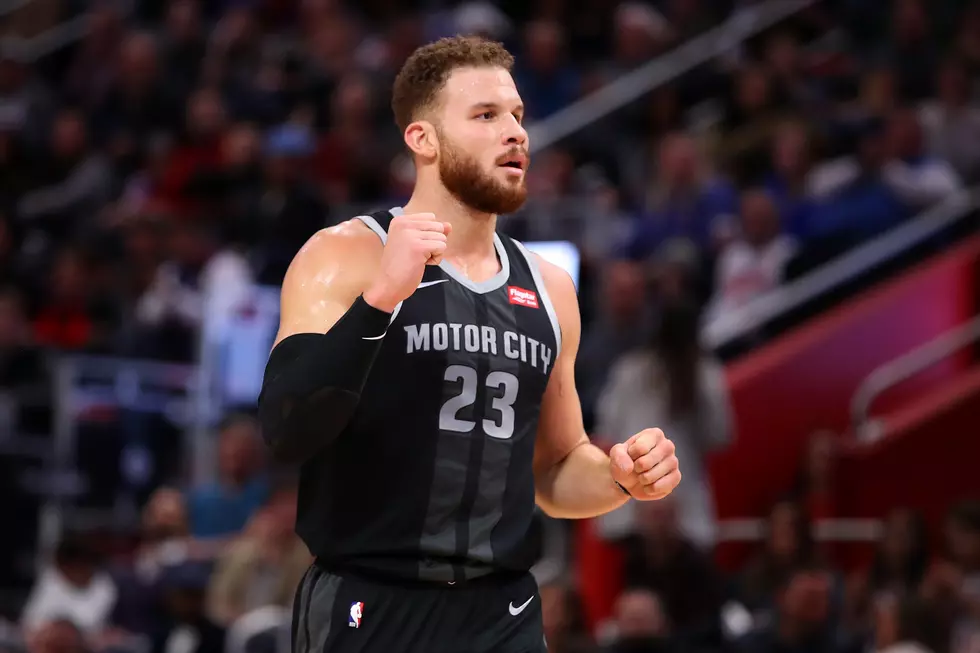 Blake Griffin Goes Over The Backboard For The Win
Getty Images
Blake Griffin is leading the Pistons during their playoff push with ridiculous shots like this.
Blake was desperate to make something happen in overtime against the Raptors, and he definitely did. Even though the basket didn't count, it did give the Pistons a spark. They eventually went on to beat the Raptors in OT.
Check out the different angles featured on the Pistons Instagram page.
The Pistons are working their way out of the basement in the East, and are poised to make the playoffs.
They are sitting in the 6th position right now after beating the Raptors. Everyone picked the Raptors to win the East during the off-season so this is a big win.
I'm not going to lie to myself and say that we have a chance to make it out of the first round, but I do like how hard this team has fought all year. Blake and Andre have put together their best personal seasons, and the support around them has stepped up since the all star break.
Do you think Detroit will actually make the playoffs this year?
More From The Game 730 WVFN-AM